Door-to-door HVAC sales companies, like Enercare, have arrived in Edmonton. As local and trusted plumbing, heating and air conditioning professionals, we've heard a lot about these organizations. But, rather than rely on our own judgment, we wanted to do some research.
We wanted to discover what other door-to-door HVAC sales companies, are all about. Most importantly, however, we wanted to know whether they will bring value to our local community.
Here's what we found.
What are door-to-door HVAC sales?
Are door-to-door HVAC sales companies reliable?
Customer reviews
Door-to-door HVAC sales
Door-to-door HVAC sales companies, \, provide heating, plumbing and air conditioning services.
Often Edmonton homeowners can rent or buy air conditioning units, furnaces, water heaters and more through these door-to-door HVAC sales companies. The company will offer AC installation and repair, as well as other home comfort system installs and maintenance.
With summer weather just around the corner, many Edmonton homeowners have AC installation on their minds. But, before you buy a new AC from any company, it's important to know what you're getting into.
Should I buy from a door-to-door HVAC sales company?
As with any door-to-door sales organization, you should be cautious before buying anything – especially something as important as an AC or other home comfort system. This is a big investment and something that you'll have in your home for many, many years (hopefully). Therefore, before committing to anything, you'll want to ensure that:
The unit you choose is the best appliance for your home. Getting the best size AC for your home is especially important, as an AC that is too big or too small can cause issues and cost you money!

Your newly purchased AC, furnace, etc. is installed properly. This will help you avoid costly problems in the future.

The company you are working with is reliable and trustworthy. If a problem were to arise, working with an honest and reputable company is essential.

You are paying a fair price for the AC unit or other appliance. No one wants to get duped and pay more than they need to!
How do large door-to-door sales companies stack up?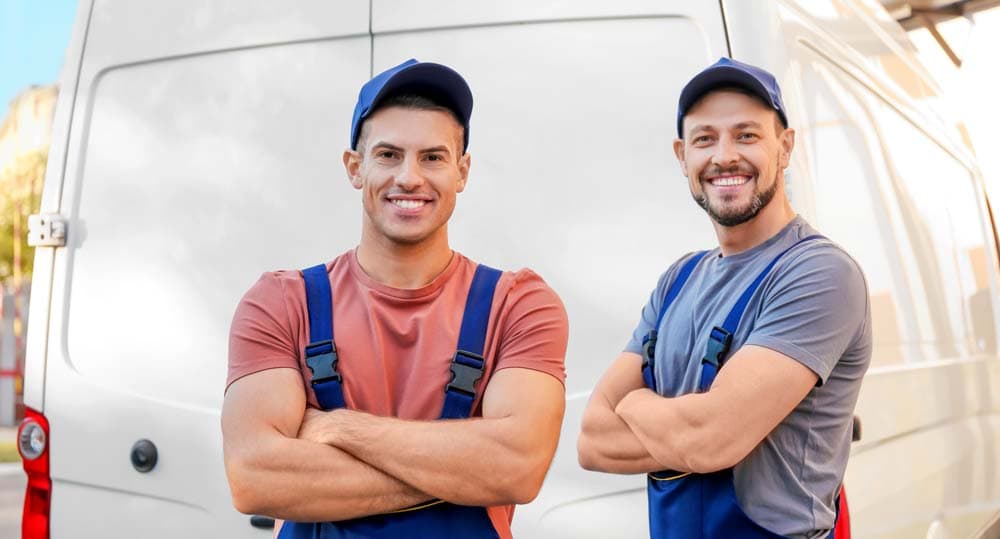 When it comes to buying a new AC, or other home comfort system, we can't speak to the ability of large door-to-door HVAC sales companies, like Enercare, to provide helpful advice on size, brand and best features for your home. Nor can we comment on their ability to properly install an AC for Edmonton conditions. However, we've come across a few red flags when it comes to the reliability, honesty and fairness of these companies.
As mentioned, in addition to selling air conditioners, furnaces, etc., door-to-door HVAC sales companies also lease home comfort systems. This option is like renting to own. The homeowner pays a monthly fee for the unit, rather than buying it outright. According to companies like Enercare, high monthly prices include service for the appliance. Seemingly, this is a nice package – no upfront costs, no maintenance fees, no worries – until you add up the total cost for the unit. This is where our word of warning comes in. In some instances, it's been found that homeowners end up paying more than three times what the unit is worth when renting from door-to-door HVAC sales companies!
Read the fine print
There is a real danger in not meticulously combing through your contract. This is true with all door-to-door companies. If you don't carefully read through the contract, you could be stuck in a deal you don't like. This is exactly what many Enercare customers have found. For example, in some cases, after determining they weren't happy with their monthly payments, Enercare customers wanted out of their agreement. Only then did they realize that they would be required to pay a large sum to buy out of the agreement.
To avoid any surprises, be sure you know exactly what it is you're buying and that you understand the long-term costs and the penalties you'll incur for terminating your agreement.
Door-to-door HVAC sales reviews
Whenever a company is investigated for their practices, it's not a good sign. Enercare, as well as many other door-to-door companies, have been investigated by the Government of Canada for their practices. When reading about these inquiries, we also came across many, many customer reviews. Reading these reviews revealed a couple of recurring themes.
High HVAC Rental Costs
Many customers note that when renting from door-to-door HVAC sales companies they are paying much more than the cost of the air conditioner, or other appliance, over the life of their contract. For example, while an AC might cost $1,500 to buy outright, over the life of their rental agreement a homeowner can pay upwards of $5,000. In many cases, customers are expected to pay more than $50.00 per month for up to 14 years or more (depending on the life of their appliance).
Many customers have also complained about high buyout costs.
Poor Customer Service
According to homeowners, the customer care provided by door-to-door HVAC sales companies like Enercare may be lacking as well. Reviews note everything from slow response times to numerous instances of incorrect billings.
It is highly recommended that you do your research before signing a contract with any door-to-door HVAC sales company.
Looking to Purchase and Install a New AC this Season?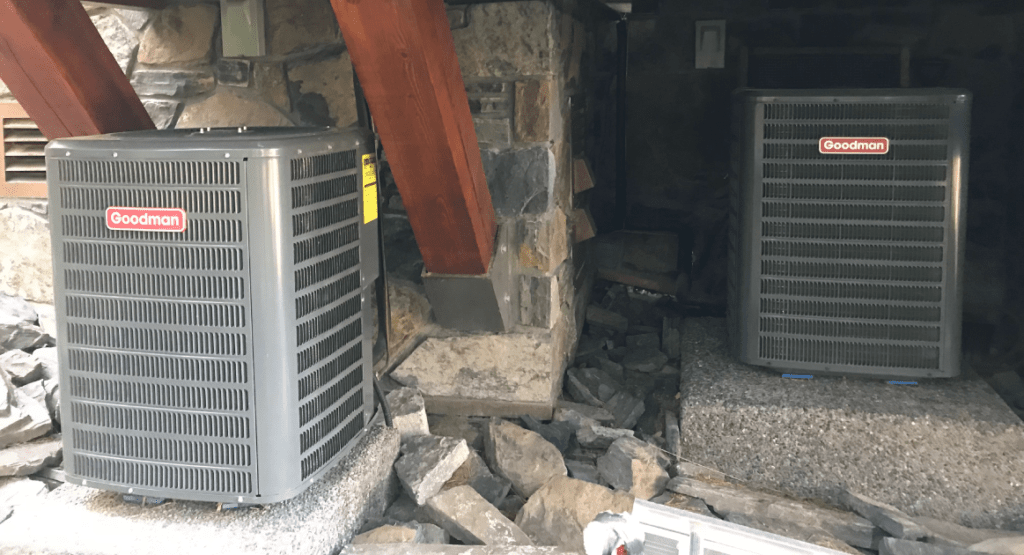 If you're hoping to install an air conditioner in your home this year, there are many options available. As AC experts, the team at ProSolutions is happy to help you with any questions you might have.
Not sure what size AC you need for your home? We can help.
Not sure how much it costs to install an AC in Edmonton or if the price you've been quoted is reasonable? Our local team of AC installers can tell you exactly what to ask when getting an AC installation quote. We'll give you our honest opinion and a fair and free AC installation quote for you to compare.
As Edmonton homeowners ourselves, we want to ensure that every household can benefit from the cool comfort of AC – especially during our hot summers here in Alberta!
Our upfront pricing and honest team of technicians will guarantee your home is comfortable. Most importantly, we will ensure you don't pay more than you need to for a new AC, furnace or other home comfort system.