Remove Lead From Your Water
Recent tests have shown many Edmonton and area homes have high quantities of lead and other contaminants. Our Reverse Osmosis Filtration Systems is the best solution for your homes drinking water. Price includes standard installation of a 75 gallon/day Reverse Osmosis system. Call for a complete quote today.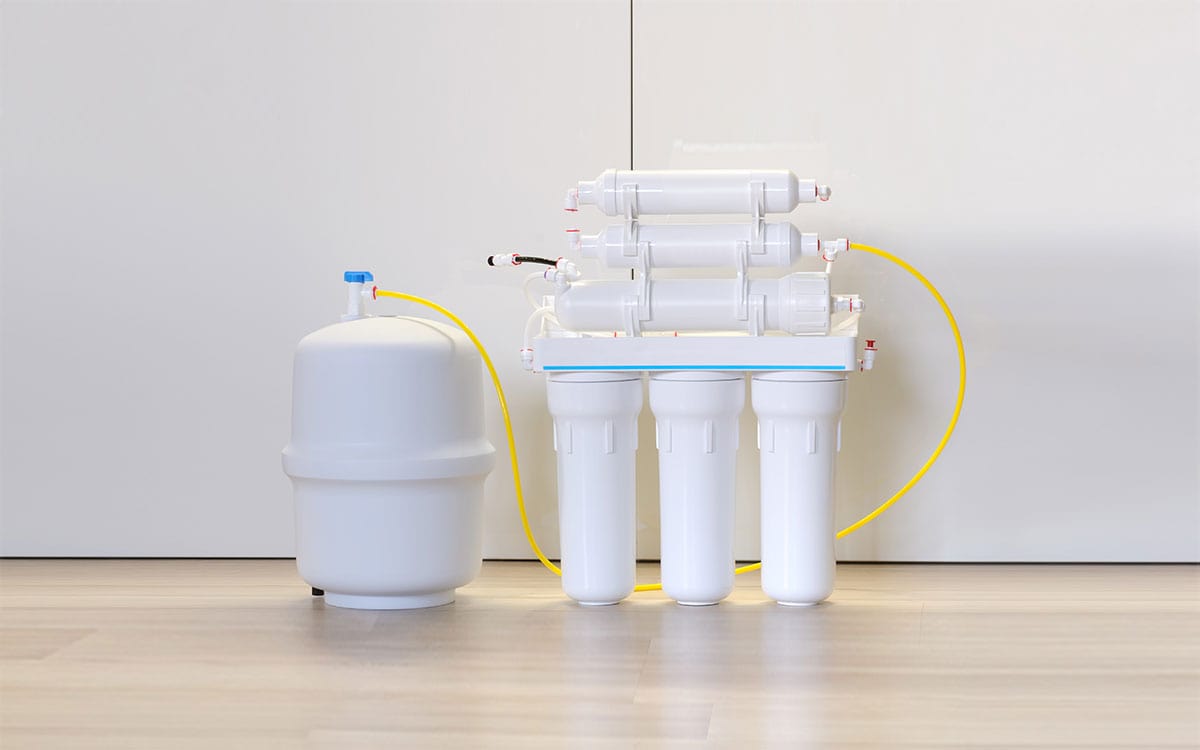 Supply and install Premium reverse osmosis system
Geekpure 5 Stage 75 Gallons Per Day Reverse Osmosis System
Five Stage Stage Reverse osmosis(RO) Water purification Unit. This unit purifies your water to below 10 parts per million of total dissolved solids(TDS) that you can't see, making it one of the best purification systems on the market. Make your own R.O water without wasting precious time and money lugging around heavy bottles. It can be easily installed under your sink, in another room within 10 feet of the faucet or fridge, or almost anywhere in the house if a demand pump is also installed.
Features:
Produces up to 75 gallons per day
3.2 Gallon Plastic RO Storage Tank
Premium Nickel Plated Faucet
Ideal for use where bottled or distilled water has normally been required.
Protection from unseen chemicals.