Edmonton's Air Conditioning Service & Repair Experts.
Our goal is to make your 1st call with us, the only call to fix your problem. That's made us the top rated AC team.
COVID-19 Safe Work Practices
Guaranteed, Upfront Pricing
Competitive AC Service Pricing
Same Day Service Available
Serving Edmonton Since 1986
We Finance Major Air Conditioning Repairs & Service
Featured Air Conditioner Service Deals

Ready to upgrade your home's comfort? Whether you need a new furnace/AC or anything else we install, you can get it now and pay later. Take 6 months to pay with 0% interest. Conditions apply, OAC. Subject to change without notice. Financing is through Snap Home Financing.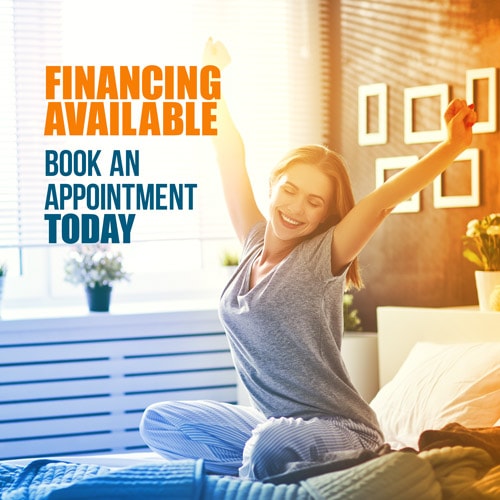 ProSolutions PHAC offers financing plans (through Snap Home Finance) on furnaces, air-conditioners & plumbing installs. With great finance rates and 15 or 20-year terms, you can take care of your home's comfort, reduce your energy bills, and have peace of mind knowing your system is ready to perform no matter the weather. Conditions apply, OAC.
CONTINUE READING »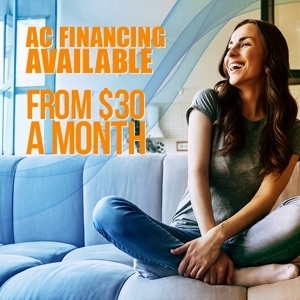 ENDS November 30th, 2021. SAVE 40%. Make sure your furnace is ready for this year's winter cold. The weather is already starting to turn and now is the best time to get a proper tune-up. will help prevent an emergency breakdown. Call to book. Some conditions apply. Promotions may end without notice.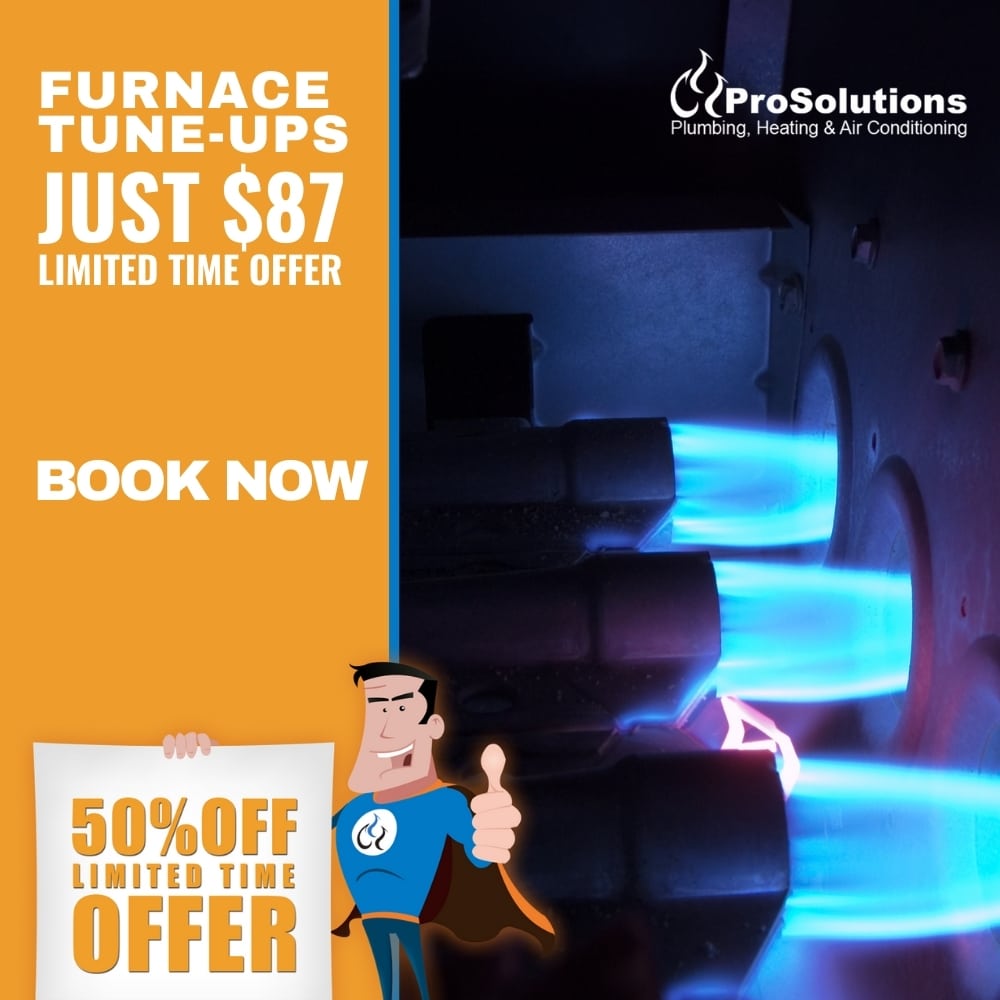 Customers ❤️ ProSolutions Inc.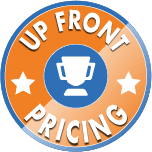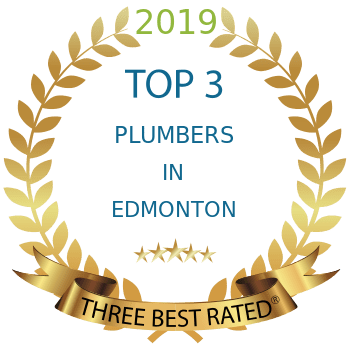 This Month's Best Air Conditioning Service Offer
AC TUNE-UP – NOW $74.00 (50%OFF)
Air Conditioner Repairs & Warranty Authorized Dealer
We can repair most major central AC brands including: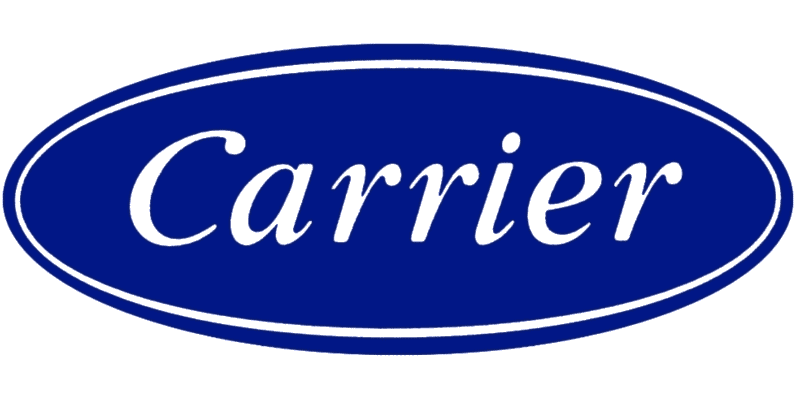 Air Conditioner Servicing & Maintenance
Why work with ProSolutions? Whether you need a complete air conditioning services or are looking to extend the life of your existing Air Conditioning system, we offer solutions that WILL fit in your budget.
See some of our Heating & Air Conditioning services below then call us to discuss your home's unique needs.
Unfortunately, air conditioner and home air conditioning systems don't last forever. On average, air conditioner last about 15-20 years before replacement. The good news? Air conditioner continue to improve in their efficiency, quietness and features making a new air conditioning system something that ads real value to your home, for years to come.
Warning signs you may need a new air conditioner:
Increased air conditioning bills
Uneven temperatures
Weak or no airflow
Strange noises from air onditioning or ducts
Signs of rust on air conditioning
Yellow flame (not blue)
Benefits of a new air conditioning or air conditioningsystem from ProSolutions:
Higher energy efficiency
Increased whole-home comfort
Warrantied
Safer operation
Better indoor air quality
Increased home value
Our air conditioner repair & service technicians follow a rigorous 22-point inspection checklist that details every component of your air conditioner. We make sure it will work throughout the cold season and provide you with the full life expectancy out of your furnace.
Signs your air conditioning or heating system is in need of repair/servicing:
Leaking ductwork
Home slow to warm up
Unusual noises coming from the system
Increases in utility bills without change in use
Uneven heat distribution
Yellow pilot light
Tripped carbon monoxide detector
If you have not serviced your air conditioner in the last 24 months we highly recommend scheduling a maintenance appointment.
It's common in Edmonton for our furnaces to run at full power for 6+ months of the year. Combined with a period of sitting dormant for the summer, air conditioner maintenance becomes an important issue for homeowners in Edmonton to perform annual maintenance on their air conditioner.
 Annual maintenance keeps it at its peak performance, helps prevent unwanted breakdowns, and ensures it runs efficiently all year long.
A ProSolutions air conditioner maintenance program:
Helps catch minor issues before they become major problems
Prevents breakdowns and extends the life of your heater unit
Ensures proper indoor air quality
Checks the belts and their tension
Adjusts the furnace's pilot light flame
Calibrates the thermostat
Air Conditioner Installation, Repairs & Service FAQs
Is a 16 SEER AC worth it?

Yes, a 16 SEER AC is worth it. Although it will be more expensive to buy than a less efficient air conditioning unit, a 16 SEER AC will help you save on energy costs. 

16 SEER air conditioners are energy efficient, meaning they will use less energy than units with a lower SEER rating. As a result, you'll notice significant savings in energy costs over the years. In fact, the more energy-efficient your AC the better. 

HVAC professionals suggest that homeowners purchase the highest SEER unit they can afford. In addition to saving more on utility bills, buying a highly efficient air conditioner can also help you secure energy efficiency government rebates, depending on where you live.

Read More...

Can I install my own air conditioner?

While it's possible to install your own air conditioner, and even to do DIY AC repair, it's not recommended unless you are a trained AC professional. Professional AC installation in Edmonton will ensure that your air conditioning system is safely installed and that is runs efficiently and effectively.

A professional AC team will guarantee that your air conditioner is optimized for the environment in Edmonton. They can also help you pick the perfect size AC for your home. Having a professional install your air conditioner can also help you save money by ensuring that the job is done right the first time. If something goes wrong when you're installing your own AC, this can cause problems that will end up costing you more than a professional installation. Not to mention, an AC professional will have your AC installed quickly, so you can relax in your cool and comfortable home.

Read More...

What happens if your AC is oversized?

If your AC is oversized, your home will not be as comfortable as it should be. As well, the air conditioning unit may have a shorter lifespan.

There's no doubt about it - a larger AC unit will cool your home faster. However, this can result in your home being cooled TOO FAST. As a result, you may get hot and cold spots throughout your home. Gradual and even cooling, on the other hand, is achieved the right size air conditioner for your home. Fast cooling can also mean that your AC doesn't have time to dehumidify the incoming air. Therefore, you'll have cool but moist air circulating in your home.

An oversized AC can also result in increased energy costs and a decreased lifespan. This is because the unit will be frequently starting and stopping.

Air conditioning specialists like ProSolutions can help you buy and install the perfect AC for your home.

Read More...

How much does it cost to install an AC in Edmonton?

The cost to install an AC in Edmonton will depend on the unit you choose to purchase, as well as the unit you are replacing and the condition of your home and ductwork. The cost to purchase a unit and have it installed by a professional air conditioning services provider can be anywhere from $3,400 to $10,000 or more.

Simple, low-end air conditioning units will cost less to buy and install. If you would like a high-efficiency AC that is ultra-quiet, you can expect to pay more. It's important to note, however, that energy-efficient models can help you save on utility bills.

Although it may cost more to have a professional install your AC unit, keep in mind that hiring an AC contractor will ensure your air conditioner runs efficiently. An Edmonton company will be able to optimize the unit for local conditions, guaranteeing your AC runs perfectly based on the conditions in Alberta.

Read More...

What size of AC do I need?

The size of AC you need will depend on several factors.

For help finding the right size AC for your home, contact a local St. Albert AC contractor. They will help you find the right size and the right unit for your needs. The contractor will complete a load calculation to determine what size AC you need. Factors like the size of your home, the local climate, the number of appliances you have, etc. will be taken into account. Therefore, it's best to have a local St. Albert AC contractor complete this estimate so that they can base the calculation on the local climate.

Keep in mind, while you can have an AC unit that is too small you can also have a unit that is too big. An AC that is too small will not be able to cool your whole home and a unit that is too big will waste energy. In both scenarios, your utility bill will be more than necessary and you will likely be reducing the lifespan of the air conditioner. When you're shopping for a new AC, be sure to keep size in mind.

Read More...

How long does it take to install an air conditioner?

How long it takes to install an air conditioner will depend on several factors. This includes the type of AC unit you buy, the type of unit you're replacing, the size of your home, the location where the new unit will be installed, the condition of the ductwork in your home, etc. However, on average, a professional AC installation company should be able to accomplish this within a day. 

When having a new central air conditioner installed in your home, be sure to use a local AC company to do the installation. This will ensure that the unit is installed properly, that it will run as efficiently as possible in Edmonton conditions, and that the AC contractor can complete the installation as quickly as possible.

Read More...

How can I reduce my AC bill?

You can reduce your AC bill by ensuring that your air conditioner is running as efficiently as possible.

To guarantee your air conditioner is in top working condition, you'll want to do some AC maintenance before starting up the unit in the summer. Make sure you clean the inside and outside of your central AC unit and change or clean the filters. This will ensure that airflow is not being restricted, causing your AC to have to work harder. Also, consider checking the concrete slab that your AC unit is sitting on. It should be level. Check your condensation line and the insulation on your coolant lines to ensure everything is in good working condition.

To further reduce your AC bill, consider these energy-saving tips:

Upgrade to a high-efficiency AC unitInstall a programmable thermostatKeep your thermostat at a constant temperatureUse fans to help circulate cool airKeep your air ducts cleanInstall energy-efficient windowsKeep your blinds and windows closed during the day

Proper AC installation is also important. If your air conditioner is not installed properly, this can lead to reduced efficiency and a higher utility bill.

Read More...

Does adding AC increase home value?

Yes, adding AC will increase home value. This is especially true for homes in Edmonton. Summers is Alberta can get extremely hot, therefore, many homebuyers prefer houses that have central air conditioning installed. 

If your home does not currently have air conditioning but you are considering installing AC, it is highly recommended. In fact, some estimates suggest that installing an AC unit can add up to 12% to the value of your home. Especially if you opt for a high-efficiency air conditioning unit. In addition to increasing home value, central AC adds to your home's comfort, resulting in a healthy and happy environment.

Before choosing and installing a central AC unit, be sure to get an AC installation quote from a local AC contractor and to ask the right questions.

Read More...

What is the Average Life of an Air Conditioner?

When should I get my AC Serviced?

How do I protect my AC unit against mother nature?

How do you protect your AC unit. The Edmonton area has a substantial mice population and they can get into that outside condenser unit to build their nests. You'll also find leaves and other debris, including small branches. It's smart to clean them all away.

You should also visually inspect your unit regularly, even a quick glance as you walk by it is good practice. Chances are, you will notice something that seems out of the ordinary before it becomes a real problem if you do this.

Read More...

AC parts – Which parts break down if it's not maintained?

AC parts break down over time. However, an improperly maintained central air conditioning system will put pressure on every part of that system. A dirty filter that hasn't been replaced, fans that are not cleaned, leaking refrigerant, exposed wires in the electrical box, ice build up on coils. These put pressure on the capacitors, sensors that track heat levels and thermostat readings and generally weaken the unit so it does not run efficiently and any part can break down.

Read More...

Cleaning condensing unit – The Do's and Don'ts.

Cleaning a condensing unit can be an important part of maintaining the longevity of your condensing unit. Should you use a pressure washer or liquid cleaner though? The short answer is NO! Do not use a power washer. You may damage fins or other parts of the condensing unit. Use a garden hose and spray into the coil to remove all the dust and other stuff that gets onto the coil over the season. As for liquid cleaners, most of them contain corrosive agents and you don't want to damage the coil or any other parts of the unit with which it comes in contact.

If you're thinking about cleaning a condensing unit. A certified AC repair contractor will have specialized cleaners in cases where the coil needs to be thoroughly cleaned.

Read More...

Air Conditioner Maintenance FAQs

It's not necessary unless you're concerned a chunk of ice should fall on it and damage the motor. If so, put a board, like a thick piece of plywood across and anchor it with rocks/cinder blocks, etc.

When it comes to air conditioner maintenance, At ProSolutions Inc., we think it is better to not protect it all round with a tarp/cover as you may get insects and mice showing up as residents. Or moisture may get in during the winter causing corrosion.

Blowing snow and rain will not cause problems for your outside unit when you are properly maintaining it throughout the year. So remember, when it comes to Air Conditioner Maintenance, it's important to be on top of it!

Read More...

Can I have too large of an AC System?

Does the size of AC unit effect performance? Yes! Often, homeowners who buy based on the biggest cooling capacity are disappointed in the final performance of their system.

If the unit is too large, the space gets too cool and humidity is not removed. You'll feel cold and clammy. Plus the frequent cycling can wear out your AC Unit faster since the hardest load on your AC is when you start it up. You can also freeze up the AC unit if the air flow is too low and the unit can not be kept from freezing up. Freezing up of a central AC system is a recipe for disaster on the HVAC equipment.

Read More...

What does SEER stand for?

SEER is the acronym for "Seasonal Energy Efficiency Ratio". It is a maximum rating and not a constant value which can make it hard to really understand in every situation. Higher numbers represent higher efficiency. Currently, you can find AC units with SEER ratings as high as 25.

Basically, SEER is the average expected energy use of your home's AC unit if you keep a constant inside temperature while dealing with the outside fluctuations in temperature during the season (so 15 - 35 degrees C in Alberta).

You can think of the SEER value the same way as the milage (L/100km) your vehicle gets. Under optimal conditions, without driving aggressively (cooling too much) you should average out to the manufacturers rating.

Read More...

How do I select the right AC system?

Make sure that the system is the right size for your home or building. So square footage, ductwork, windows, single or two storey home – they all factor into the calculation. The ProSolutions team can figure this out for you as we have for more than 10,000 homes across Edmonton and area.

Read More...

Smart thermostats – should I have one?

We recommend a smart thermostat when your home comfort system has both a AC and Furnace unit. In addition to improved comfort settings, many smart thermostats are able to alert you of troubles like "Too Hot" or "Too Cold" warnings - some can even report directly to your phone!

If it's battery-operated, check the batteries and replace them as necessary. Otherwise, if you have a problem, call one of our experts at ProSolutions.

Read More...

Can I close off vents in rooms that I don't use?

Experts like ProSolutions will tell you that it's best to have at least two-thirds of your vents left open for best operation of your AC system. It is far harder to cool down a house versus. keeping it at a constant temperature.

Read More...

Air circulation issues. Some rooms are cold, some warm. Why?

Air circulation issues in your home? If you are experiencing this, check the vents in those warmer rooms. Vents bringing hot or cool air into the house winter/summer accumulate dust, pet dander whatever, and should be vacuumed on a regular basis to ensure good air flow. At the same time make sure that your return air vents are not blocked by furniture or other items pushed up against them.

Read More...

AC unit suction line is losing bits of its cover. Do I need to do anything?

The AC unit suction line needs protection from outside air otherwise condensation will occur with water dripping on the floor or ground. It also means that refrigerant gas can warm up before it reaches the compressor. Make sure the line is covered with insulation to protect it and maximize the efficiency of your AC unit.

Read More...

How expensive are AC systems?

ProSolutions has a complete range of systems and accessories ready to install in Edmonton from $3400 to $10,000+ for ultra high efficient and ultra quiet inverter units

These AC systems are built for our weather and come with warranties to match. 10 years parts and warranty available and some brands even carry a manufacturers 10 year or lifetime unit replacement guarantee.

Read More...

Replacing an old AC system and what is involved?

What has to be replaced or repaired, apart from the new unit? What shape is the ductwork in, what about insulation, and windows. What about piping for refrigerant and condensate? What of the electrical wiring, grills and registers on the floors and walls, filters before the furnace and evaporator coil and it's condition and cleanliness? Consult with ProSolutions for an accurate assessment of your present air conditioning system.

Read More...

Why should I replace my existing AC system?

If you already have an AC unit that is working, there may be reasons to replace it before it breaks. The primary reason for early replacement is to increase efficiency and reduce your carbon footprint.

Is your air conditioning system in good shape? If it is older than 8-10 years it is going to be less efficient. Since AC systems in 2020 can be 60% more efficient than 10 years ago, by replacing aging units you will save on operating costs. A unit 15 years or older is not only less efficient but likely to run into expensive repairs as parts wear out. Also if it old and phased out refrigerant R-22 in your system, it will be almost too difficult to service and repair, as the chlorine based gas is being replaced by r-410a chlorine free product and other eco-friendly refrigerants in the residential industry.

Read More...

AC Installation Decisions – What's most important?

Several manufacturers make and distribute air condition systems. Generally they're of a high standard. The difference between a good installation and a great one is the expertise that goes into the installation. ProSolution is well qualified to do that for you.

Over the years, we have created extensive installation procedures that guarantee the job is done right every time. We know how to overcome common challenges and the ones that are rare.

Hiring those less experienced often results in headaches for the homeowner. This makes a 'deal' on the installation not always a deal in the long run. You want to work with a company that will be around longer than your AC unit so you know who to call if it breaks.

Read More...

AC sickness – Will it make me ill?

Your AC system has filters specially designed to remove dust and other impurities. These filters remove almost all possibilities for allergies to exist.  Since the air conditioning also removes excess humidity from the air, it prevents the build-up of mould and bacterial growth. This helps improve your home's air quality. 

People that report being allergic to AC are typically allergic to what's in the air being circulated. This is why proper filters or air cleaners are essential for AC and furnace systems. Your home's comfort extends beyond just the air temperature/humidity, to the cleanliness of it too.

Read More...

What disruption are there when AC is installed?

At ProSolutions we take the greatest care to ensure that our installation will be top of the line. We have handled many retrofits for our customers. Our installers are among the best in the industry – we have the experience and we're well aware of the complexities involved when installing these systems.

Read More...

AC Unit Warranty – What type will I get?

All AC Unit warranty installations are backed by a minimum 5 year comprehensive parts warranty & mosthigher efficient models boast 10 years out of the box. 10 year extended labour warranty is available through pretty much any professional AC installation company and their brand of partners.

Read More...

AC longevity – How long will a new one last in Alberta?

An air conditioner's longevity supported by regular service and maintenance should last 15+ years in Alberta. And if maintained properly, don't be surprised to exceed that by many years also.Regular maintenance check-ups cost from a certified technician anywhere from $89-200+ depending on the contractor you work with.

ProSolutions Inc. customers that have our Service Partner Plan benefit from lower maintenance costs and even pre-scheduled appointments so you can relax and enjoy living in your home instead of working on it.

Read More...

How is a central AC system installed?

Whole-home air con units are integrated into your home's existing furnace ductwork and mechanical room equipment set up.

The actual steps to install a central air conditioning unit include installation and repair of ductwork, preparation of the areas where inside and outside units will be placed, connecting the outside condensing unit to the inside, adding refrigerant and then testing the system. sealing up of any new holes or penetrations in the homes envelope. We also make sure that your thermostat is functioning with the new equipment properly.

At ProSolutions Inc., you will find that we take the time to explain what we are doing and give you options on how we install your new AC system.

Read More...

Furnace blower is not working! What should I do?

If your furnace blower is not working, there could be a couple of issues here, one more serious than the other. Firstly, it is important to understand how a furnace works. You can begin to understand this through a very simple principle. A furnace uses some type of fuel (i.e. electrical, oil, gas, etc) to heat a series of coils. What type of fuel your furnace uses for this combustion. This series of heated coils (called a heat exchanger) has a fan (called a blower motor) which blows your houses' air over them and into your air ducts where it is dispersed throughout your house. This simple process, regardless of what type of fuel you use, is how your furnace is able to blow warm air into your home.

If you're having any issues with your furnace blower not working. It can come down to the blower motor in the furnace may need replacing and that's usually a job for the experts. A capacitor. If the capacitor is defective, the fan motor might be noisy, overheat, or not run at all. If the control board is defective, it might not send voltage to the blower motor. If the furnace is not getting power, check the furnace circuit breaker or fuse as this might also be an issue.

On the other hand, the unit may be clogged with dirt and dust and you may be able to fix that yourself but may likely need special attention to unclog the debris and dirt from the components.

In the end, there are several things that can lead to a furnace not blowing air. If you decide to try and repair an older unit and it requires more effort and costs incurred. It may just be more advantageous to replace it.

If you need help with your furnace issues, give us a call today!

Read More...

Why is it my AC Unit won't run at all?

Reasons your AC unit won't run at all, sounds like an electrical problem. A fuse may have blown or circuit breaker tripped. If resetting those doesn't solve the problem there may be an issue with the unit's circuit board. In which case check with ProSolutions Inc. to give you a diagnosis.

Read More...

AC condenser coil is frozen. What should I do?

If the coil hasn't been cleaned for a long time or the refrigerant has sprung a leak, here's what to try:

Set your thermostat to high and Fan Only, and leave it on for a couple of hours. That may resolve the issue. If it does not work, you could have more than just a frozen line causing issues. Call in the experts and let them help you out. Click here to learn more about AC Repairs.

Read More...

AC Unit Replacement – Is it worth it to keep fixing or should I replace it?

Any AC unit that is 15 years of age or older is not only more likely to break down and need costly repairs, but is also much less efficient & more costly to operate. Therefore, an AC unit replacement may be the best investment moving forward. Ask ProSolutions Inc. to do a cost-benefit for you, so you can decide whether it's better to fix the problem or invest in a new unit.

Read More...

Blown fuses from AC unit when turned on. Why?

If you are experiencing blown fuses from your AC unit. It's often an electrical issue with the breaker or the house wiring. Likely a short circuit or some type of a fault to ground issue. It could also be that a dirty filter is the culprit. One not uncommon answer is to check the electrical box in the condensing unit. It's not surprising in a place like Edmonton, that mice have built a nest in this box and have also nibbled at some of the electrical wires. If you're like many of us, you'd want an expert like ProSolutions Inc. to fix it.

Read More...

Cool air is not getting throughout the house

There are several possible reasons. The usual ones relate to a frozen evaporator coil, dirty filter, dirty condenser coils, a leak somewhere in the refrigeration system or possibly in the ductwork system. It could also be that your unit is older and simply not able to keep up with the extra heavy cooling demands with our weather changes these days. ProSolutions Inc. can check this for you, identify the issue, and advise you on the best actions to take.

Read More...

The AC unit's power is on, but nothing is happening?

If your AC unit's power is on, but nothing is happening. You may have blown a fuse or tripped a circuit breaker. There may be a problem with the motor. Other factors could include a refrigerant leak, a filter that needs changing and dirty condenser coils. A capacitor could be weak. If you are unable to diagnose and fix it yourself, call in ProSolutions Inc. to help. Our trained AC technicians will be able to quickly diagnose the issue.

Read More...

Why is my AC compressor so noisy?

Compressors can make banging or rattling sounds, hissing or clinking noises, humming and screeching. Your first action is to shut down the unit. Causes include loose parts, the motor coming loose, a refrigerant leak, faulty controls, low on oil, and pressure build-ups.

For all these problems you're best to bring in ProSolutions Inc. to diagnose and fix the problem, including possible compressor replacement.

Read More...

AC Units – 2 things every homeowner should know

AC units are a blessing in the dog days of summer in Alberta. However, when you are experiencing issues with your unit running the way they were built to run, this tends to create an uncomfortable situation for your household. Here are two things every homeowner should remember.

1. Always check to see if you need to shut the power off in dealing with any air conditioner issues.

2.  Deal with a trusted and experienced professional, like ProSolutions, when buying a new air conditioner, or repairing an existing unit.

Read More...

What is the difference between a boiler and a furnace?

In Edmonton, both boilers and furnaces are used to provide homes with heat. The difference between a boiler and a furnace is the way in which they heat a home.

A boiler takes water and heats it then circulates this hot water (or steam, in some cases) throughout the house in order to heat it. The hot water is circulated using pipes, radiators and/or radiant floor systems. Once the water has cooled, it is returned to the boiler to be heated and reused in a closed-loop system.

A furnace, on the other hand, heats and distributes air in order to heat a home. This hot air is distributed via ductwork and vents.

Read More...

AC Leaking – I found leaking water under the furnace

The most likely answer is that the drain line is clogged due to dirt, dust and fungus growth. If you have a wet dry vac you can probably unplug this yourself. On the other hand it can be awkward and is better left to the experts at ProSolutions Inc. Learn more about AC Repairs.

Read More...
Our Difference? Customer Service.
Put us to the test. We'll blow you away with our commitment to treating you better than the rest.
---