Edmonton's Premier Amana Furnace Installation Team.
With a stainless steel heat exchanger & a lifetime furnace replacement warranty*, an Amana furnace is the smart option for any home in Alberta.
Amana Factory Trained Technicians
Free In-Home Furnace Installation Assessment & Estimate
Guaranteed, Upfront Pricing
Furnace Packages For All Budgets
Same Day Service Guarantee**
Serving Edmonton & Area Since 1986
We Finance Amana Furnaces! Starting at $38/month!
*Lifetime replacement is for original owner. Applies to any Amana furnace with a cracked heat exchanger regardless of age.
Our Amana Furnace Same Day Installation Guarantee.
Receive $500 If We Cannot Provide Service the Same Day. No Gimmicks.
Amana Furnace Packages & Services
As Edmonton's Premier Dealer for Amana Furnaces & Home Comfort, we offer more than just basic installation. Our factory-trained technicians can match the perfect Amana Home Comfort System to your lifestyle and home type. From heat & cooling to air purification, humidification and sterilization, ProSolutions has the expertise to make your home the most comfortable it's ever been.
Warning signs you need furnace repairs or a new furnace:
Increased heating bills
Uneven temperatures
Weak or no airflow
Strange noises from furnace or ducts
Signs of rust on furnace
Yellow flame (not blue)
Explore some of our Amana Home Comfort Systems & Services below, then call us to discuss your home's unique needs.
Unfortunately, furnaces and home heating systems don't last forever. On average, furnaces last about 15-20 years before replacement if you maintain them annually. The good news? Gas Furnaces continue to improve in their efficiency, quietness and features, making a new heating system something that ads real value to your home for years to come.
A standard high-efficiency furnace starts at $2,987 from ProSolutions. If you are looking for the best deal, call us and mention that price.
For most customers, their home comfort system will include additional options & higher performance furnaces (quieter, more efficient, more features). Amana furnaces are a great starting point for your exceptional home comfort system as they are one of the few furnace manufacturers with a stainless steel primary heat exchanger. And the only ones with a lifetime warranty on it with their unique coverage.
An Amana Furnace sincerely could be the last furnace you ever buy.
Explore some of our sample packages below and then call us for a custom home comfort consultation and installation estimate.
Benefits of a new Amana furnace or heating system from ProSolutions:
Higher energy efficiency
Increased whole-home comfort
Warrantied
Safer operation
Better indoor air quality
Increased home value
Amana Home Comfort Package #1
One of our most common home comfort furnace packages, this package is designed to not only keep your home at a consistent temperature, but reduce dust and particulate matter in the air, and keep your skin from drying out in our winter months.
Amana 60K+ BTU 2-Stage HE Gas Furnace
Amana 1.5 Ton HE Air Con Unit
Amana Clean Comfort UV Coil Sterilizer
Amana Clean Comfort Humidifier Unit
Advanced 7″ Furnace Filter Rack
Custom Furnace Risers (Prevent Rust)
Wifi Thermostat (Free Upgrade)
Add our optional extended warranty & bi-annual maintenance package for a worry-free decade (see below for details).
Amana Home Comfort Package #2
For homeowners looking for a home comfort system better than average. This package includes better quality furnace and AC units, as well as upgraded filtration and humidification units. It also includes additional systems – UV Air Purifier and HRV.
Amana 60K+ BTU Variable Speed HE Gas Furnace
Amana 2.5-3 Ton HE Air Con Unit
Clean Comfort UV Coil Purifier
Clean Comfort UV Air Purifier
Clean Comfort Humidifier Unit (Upgraded)
Electronic Air Cleaner Add-on
Clean Comfort HRV (Heat Recovery Ventilation)
Custom Furnace Risers (Prevent Rust)
Wifi Thermostat (Free Upgrade)
Add our optional extended warranty & bi-annual maintenance package for a worry-free decade (see below for details).
10 Year, Don't Pay a Dime Furnace Warranty
More than just a warranty. This home comfort add-on includes two annual inspection visits to your home to check on your furnace and AC units. We want to make sure everything is clean, dust-free and in order.
We clean them, make sure everything is in order, and do our 22 point inspection.
What if I have an equipment malfunction?
You pay nothing to have us out there as soon as we can be even if it is Christmas day or 2 AM on the coldest day of the year.
We offer a complete selection of home comfort systems to integrate into your Furnace & AC system from Amana. Ask us about your ideal home comfort system.
Reduce airborne particulates as small as 0.3 microns with HEPA air cleaners. Or upgrade to the ultimate in clean air with our electronic air purification systems.
Keep your home at the perfect humidity. Whether you need to add moisture to your air or remove it, our Amana Clean Comfort humidifiers and dehumidifiers are capable options that integrate directly into your home furnace and ducting.
UV sterilization is excellent for homes with asthma and allergy sufferers. This proven method sterilizes microbes not captured in filtration media. UV Purification from Clean Comfort even helps eliminate odours, mould, and viruses.
Improve your home's air circulation and quality by introducing an HRV to exchange air from outside to inside. Get fresh air in the middle of winter without having to open your windows.
Amana Furnace Repairs
Our furnace repair & service technicians follow a rigorous 22-point inspection checklist that details every component of your furnace. We make sure it will work throughout the cold season and provide you with the full life expectancy out of your furnace.
Signs your furnace or heating system is in need of repair/servicing:
Leaking ductwork
Home slow to warm up
Unusual noises coming from the system
Increases in utility bills without a change in use
Uneven heat distribution
Yellow pilot light
Tripped carbon monoxide detector
If you have not serviced your furnace in the last 24 months, we highly recommend scheduling a maintenance appointment.
Amana Furnace Maintenance – Tune Up Special from $99!
It's common in Edmonton for our furnaces to run at full power for 6+ months of the year. Combined with a period of sitting dormant for the summer, furnace maintenance becomes an important issue for homeowners in Edmonton to perform annual maintenance on their furnaces.
Dust is the killer of furnaces. It hides moisture and moisture causes rust. Part of furnace maintenance is keeping your furnace clean. This alone can extend the life by a significant amount.
 Annual maintenance keeps it at its peak performance, helps prevent unwanted breakdowns, and ensures it runs efficiently all year long.
A ProSolutions furnace maintenance program:
Helps catch minor issues before they become major problems
Prevents breakdowns and extends the life of your heater unit
Ensures proper indoor air quality
Checks the belts and their tension
Adjusts the furnace's pilot light flame
Calibrates the thermostat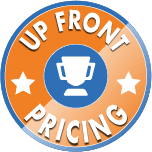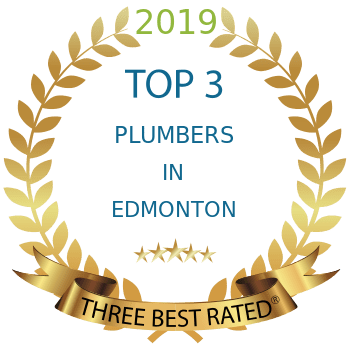 Our Difference? Customer Service.
Put us to the test. We'll blow you away with our commitment to treating you better than the rest.
---