Does your Edmonton furnace need repairs? You need a reliable, honest furnace repair team you can trust. ProSolutions Plumbing, Heating & Air Conditioning is the company for the job. No matter what time of day or night, we can always have a furnace technician dispatched to your door, and we never charge for after-hours visits like many companies do.
Call the ProSolutions Inc's Service Team to get quality HVAC services for great prices. Our goal is to make 1 Call Solve it All!
Why Choose ProSolutions Inc. for Furnace Repair?
We service all brands of furnaces including Trane, Lennox, Carrier, Amana, Goodman & more.
Many furnace parts are in stock in our furnace warehouse, or right on our trucks.
No overtime fees on repairs that take longer than quoted.
Guaranteed, upfront furnace repair pricing.
Advanced furnace diagnostic tools.
More than 35 years repairing furnaces in the Edmonton region.
When you choose ProSolutions Plumbing, Heating & Air Conditioning as your heating contractor, you are choosing reliable services that won't charge you a premium for after-hours calls. You are also choosing the best technicians in the business that have been trained on the newest technology available.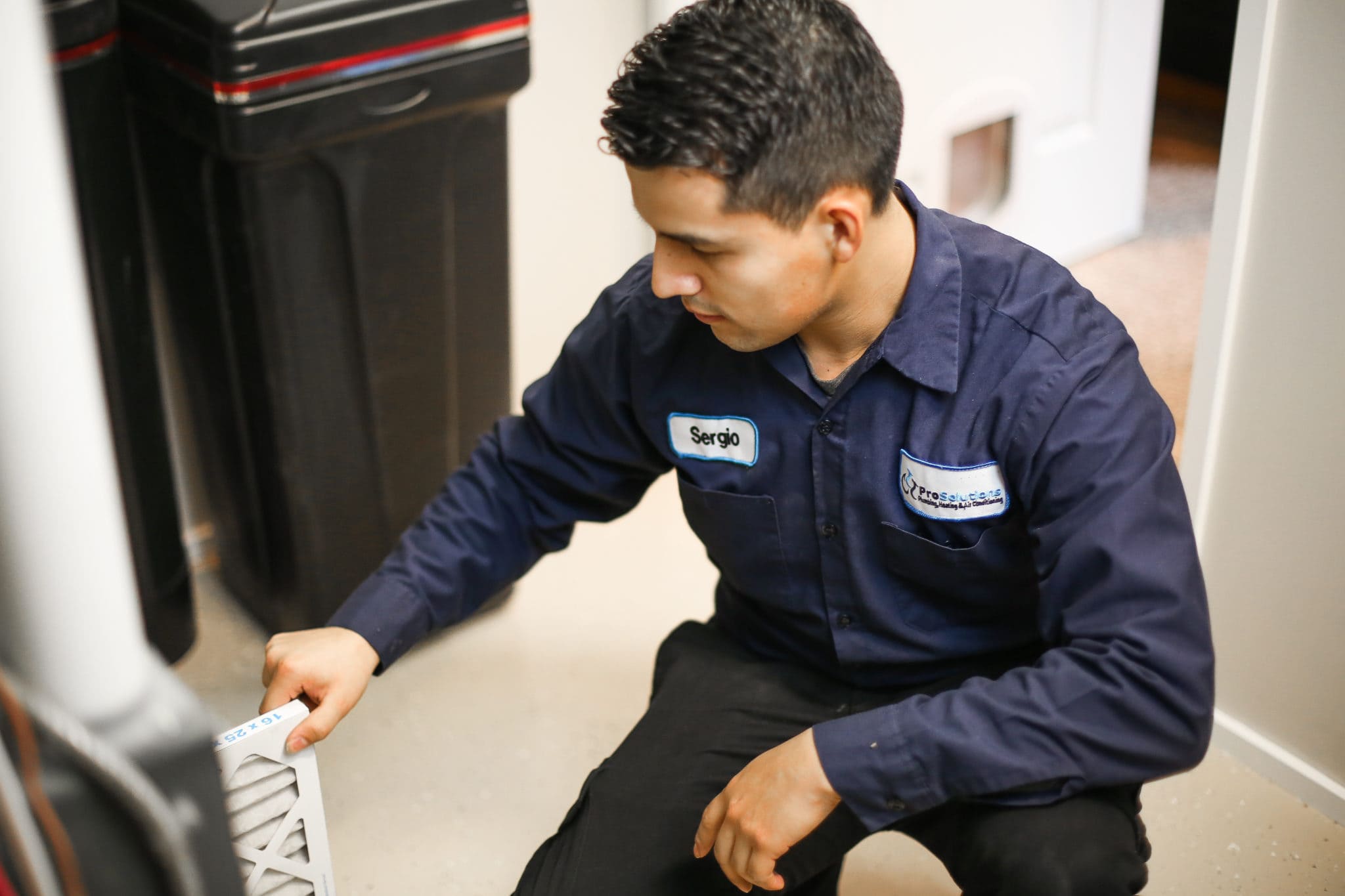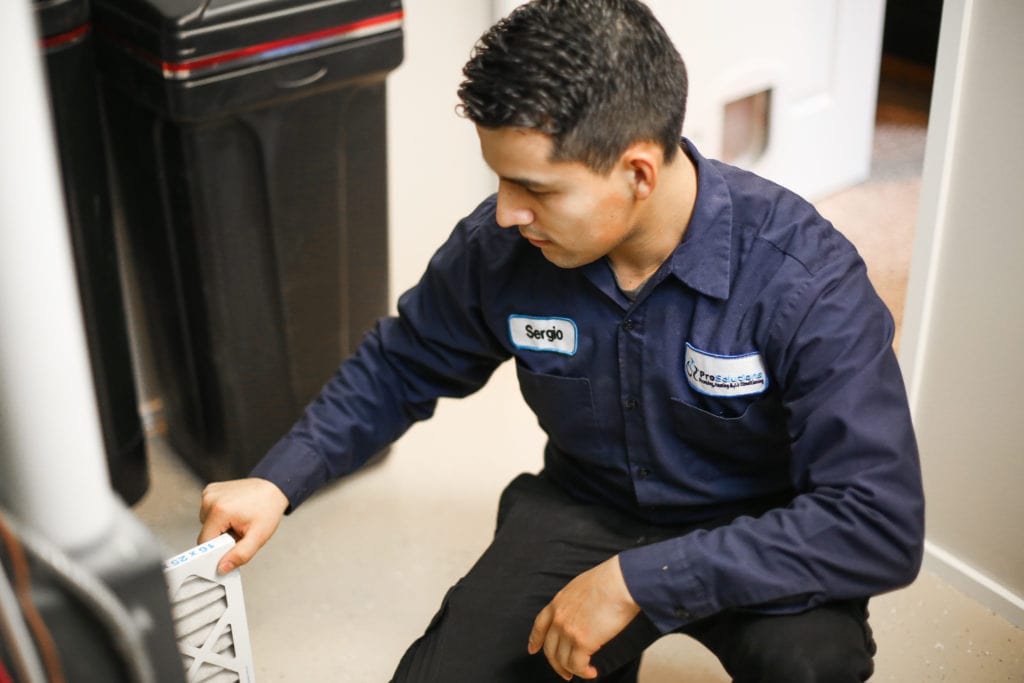 Choosing to Repair Vs. Replace a Furnace
There are many ways to tell if you should repair or replace a furnace in Alberta. Most of the time, it has to do with the age and how much longer the unit can potentially last (most modern gas furnaces have an average life of 8-12 years). However, there is a relatively simple solution for this, in the form of an equation:
Multiply: Furnace age in years by the cost of repair needed
The answer to that equation will be the number that you compare to the cost of a new unit. For example, if the furnace is 8 years old and the repair cost is $100, you will get the number 800. If that number is less than the average cost of a new furnace, therefore it may be wise to make the repair. However, if you're still unsure, speak to one of our technicians as they will give you as much information as possible, including their opinion of whether to repair or replace.
Tired of dealing with regular furnace repairs? Opt for an upgrade! Ask about our furnace installation services today!
Furnace Tune-Ups = Longevity
The key to squeezing every bit of life out of your furnace in Edmonton is to stay on top of minor repairs and maintenance. Although minor repairs may not seem like they can cause a furnace to break, over time, they just might. Opting to have a professional maintain your system can go a long way toward maximizing its life and minimizing major repairs. When you call ProSolutions Plumbing, Heating & Air Conditioning for furnace maintenance, you will notice that we go through an extensive checklist to ensure every part works just as it should. Some of the items on our checklist include:
Clean the vents, blowers, and ductwork
Inspect the flue for damage and dents
Check the belts and their tension
Adjust the furnace's pilot light flame
Calibrate the thermostat
Visually inspect all electrical wiring
Our technicians follow a rigorous 22-point list that will detail every component of your furnace, making sure it works throughout the winter and to prevent a major furnace repair.
Customer Testimonials
Common Furnace Repair Questions
Be sure to visit our reviews page to see what some of our past customers have to say about our work.