Winter is just around the corner – is your furnace ready? A fall furnace tune-up is recommended for all homes in Alberta. Tune-ups and preventative furnace maintenance are important, especially in areas, like Edmonton and St. Albert, where cold winter weather takes a toll on HVAC systems.
But, why is a fall furnace tune-up necessary? And, is it worth hiring a company that specializes in furnace repair services to conduct fall maintenance?
Here are the facts.
Are furnace tune-ups necessary?
What's the average price for a furnace tune-up?
Is HVAC tune-up worth it?
How often should you get a furnace tune-up?
When is the best time to get a furnace tune-up?
What is included in a furnace tune-up?
How often to change furnace filter?
Are furnace tune-ups necessary?
Furnace tune-ups are necessary. In fact, they are an extremely important part of owning and maintaining a quality HVAC system.
A furnace is a complex appliance with many moving parts. As with any piece of machinery, a furnace requires tune-ups and regular maintenance to ensure that it is working effectively and efficiently.
In addition to ensuring that everything is functioning properly, regular furnace maintenance can help to prevent unexpected issues that require more extensive (and expensive) repairs. A tune-up will also guarantee that there are no safety issues with your furnace, ensuring the health and security of your family.
The best way to guarantee a reliable and thorough tune-up is to hire a professional heating company. How much will that set you back? Not as much as you might think for home comfort and peace of mind!
What's the average price for a furnace tune-up?
In Alberta, the average price for a furnace tune-up is approximately $150 to $500. The total cost will depend on the type of furnace you have in your home, as well as the scope of work that is required.
While most heating, plumbing, and air conditioning companies in Alberta will charge, on average, $150 to $300 per hour, you can reduce this rate by signing up for a furnace service membership plan. Furnace companies, like ProSolutions, offer savings for Service Partner Plan members.
When considering the price of furnace maintenance, many homeowners wonder – is an HVAC tune-up really worth it? As heating experts, preventative maintenance is at the top of our recommendation list. But, don't take it from us! Here's why heating and air conditioning professionals recommend regular tune-ups.
Is an HVAC tune-up worth it?
A professional HVAC tune-up is definitely worth the money! A well-maintained furnace will run better and more efficiently, reducing your monthly utility bills and helping you save money in the long run. In fact, regular furnace maintenance can help to reduce your energy bill by up to 30% and the need for emergency repairs by up to 95%!
And the cost savings don't end there. Regular maintenance will also extend the life of your furnace. However, most importantly, a furnace tune-up will offer reliable home comfort for you and your family.
The most critical step in ensuring that your HVAC tune-up is worth it is finding an experienced and local contractor to do the job.
Why?
Experience is necessary to ensure that nothing is overlooked. Working with a professional and trusted company will guarantee your HVAC system is running smoothly and that you won't encounter any unexpected problems.
A local company is the best choice when it comes to furnace installation, maintenance and repairs because local technicians are familiar with the climate in your area. As a result, they can ensure that everything is optimally calibrated for peak performance and efficiency.
How often should you get a furnace tune-up?
If you're wondering about furnace servicing regularity, Edmonton heating companies and manufacturers recommend a furnace tune-up at least once a year. An annual checkup is especially important for homeowners is colder regions, like Alberta, as an efficient and reliable furnace is necessary during the long, cold winters. Furnaces in these areas are also forced to work longer and harder – another reason to have them checked regularly.
Having your furnace maintained at least once a year will ensure it is functioning properly and efficiently, and prevent extensive repairs and replacements.
At ProSolutions, we understand that scheduling a furnace tune-up every year is just another task to add to your long list of things to do. But, with the help of our Service Partner Plans, it doesn't have to be a chore!
When you become a member of our Service Partner Plans Program, you'll never have to remember to schedule planned maintenance again! Our team will take care of everything, including calling you to schedule your appointment. Your home comfort will be our top priority. That means you come first – you'll skip the line when you call, your job will always be scheduled as a top priority, and you'll save on emergency services (if you ever require them)! Plus, you'll never have to worry about waiting for an appointment during peak season.
Speaking of peak season – when is the best time to schedule preventative maintenance or furnace installation? Let's talk timing.
When to a get furnace tune-up
The best time to get a furnace tune-up is right before the cold weather sets in. Once temperatures drop, you'll need your furnace in top working condition to keep your home warm and comfortable.
That being said, the top Edmonton heating services companies experience a rush each year right before winter. Therefore, to beat the rush, it is recommended that you schedule your furnace tune-up in the spring. Fall and winter are typically the busiest and are best to avoid, if possible.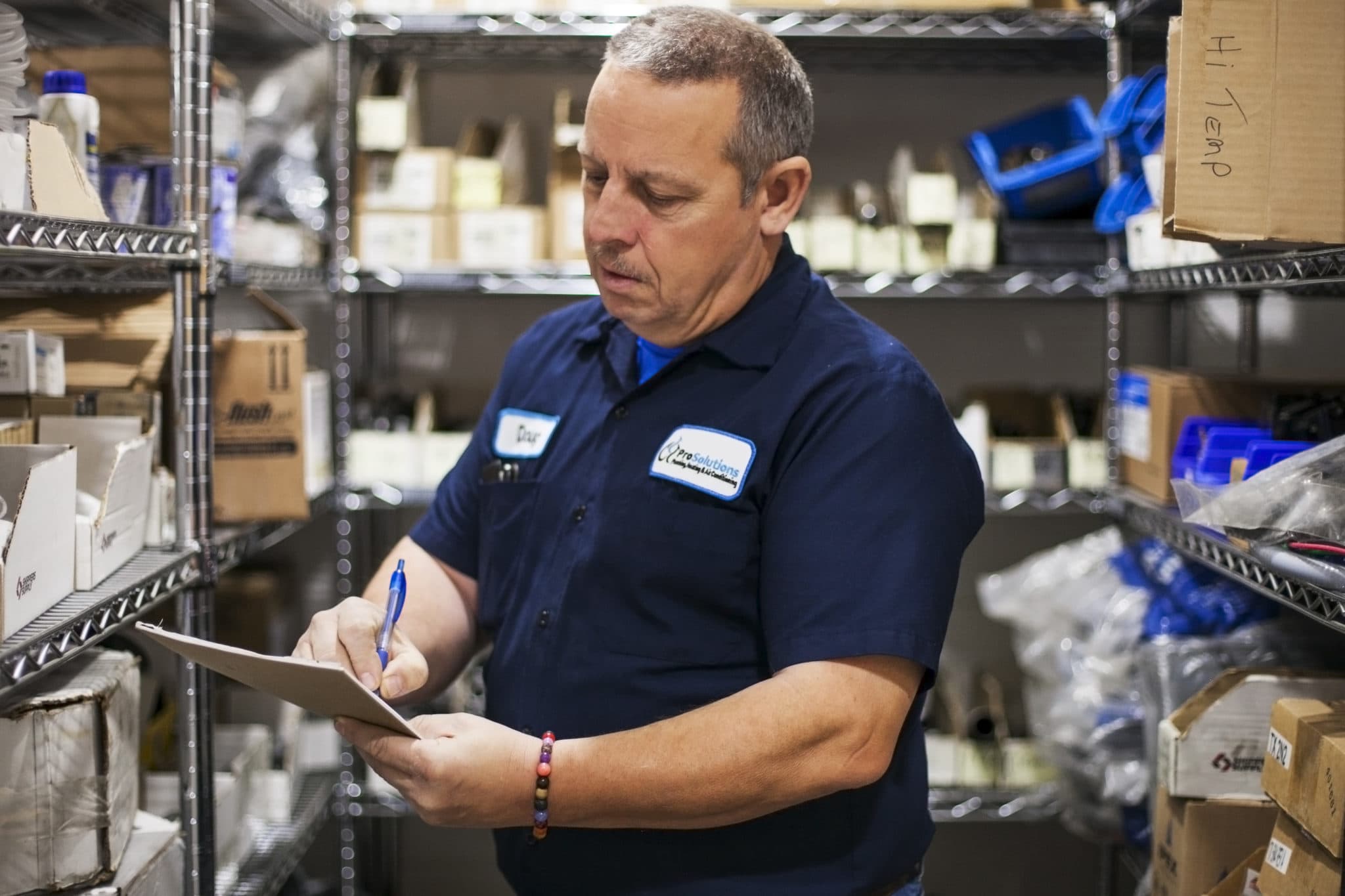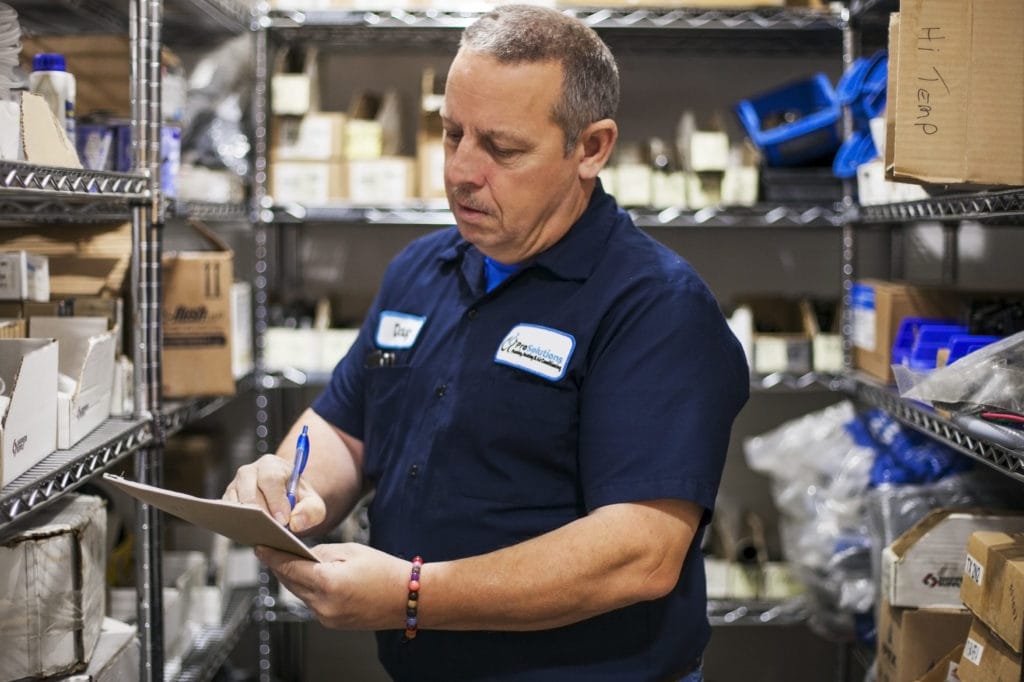 What is included in a furnace tune-up?
When a technician comes to your home, they should have a checklist of no less than 22 items to complete. This checklist will cover every part of your furnace, ensuring it is in top working condition.
Below are several of the most important items you'll see on a furnace technician's tune-up checklist.
Furnace Preventative Maintenance Checklist
Clean vents, blowers, and ductwork
Examine heat exchanger to ensure no cracks or deterioration are present
Flue pipe inspection (examine for damage, obstructions, etc.)
Inspect all belts to ensure they are tight and not cracked or damaged
Examine pilot light and adjust the pilot light flame, if necessary
Inspect all electrical wiring to ensure no loose connections or damage
Check the furnace filter (and change, if necessary)
Calibrate thermostat for optimal performance
Inspect safety controls
Examine gas line for any damage (applicable for gas furnaces)
A tune-up should also include cleaning your furnace. Like furnace tune-ups and preventative maintenance, your furnace should be cleaned at least once a year – preferably before the cold weather sets in and you need to turn your furnace on.
How often to change your furnace filter
Looking to do some preventative maintenance of your own? One of the most important DIY furnace maintenance tasks is changing your furnace filter.
Your furnace filter should be changed every three months (at least). However, you may need to change your filter more frequently if:
You have pets
Someone in your household has allergies or respiratory issues
You live in a dry, dusty area
You live in a cold region where your furnace is used for a large portion of the year
Why is it important to change your furnace filter?
Your furnace filter not only captures dust and dirt particles, keeping them out of your home, it also filters moisture out of the air, helping to control humidity. If too much dirt and dust build-up, this can restrict airflow, causing your furnace to work harder. As a result, efficiency will be considerably reduced, meaning you'll pay more for gas or electricity on every utility bill!
If you're not sure whether your filter needs to be changed, contact a local heating services provider. Heating technicians, like those at ProSolutions, will be able to take a look and let you know if it's time for a new filter.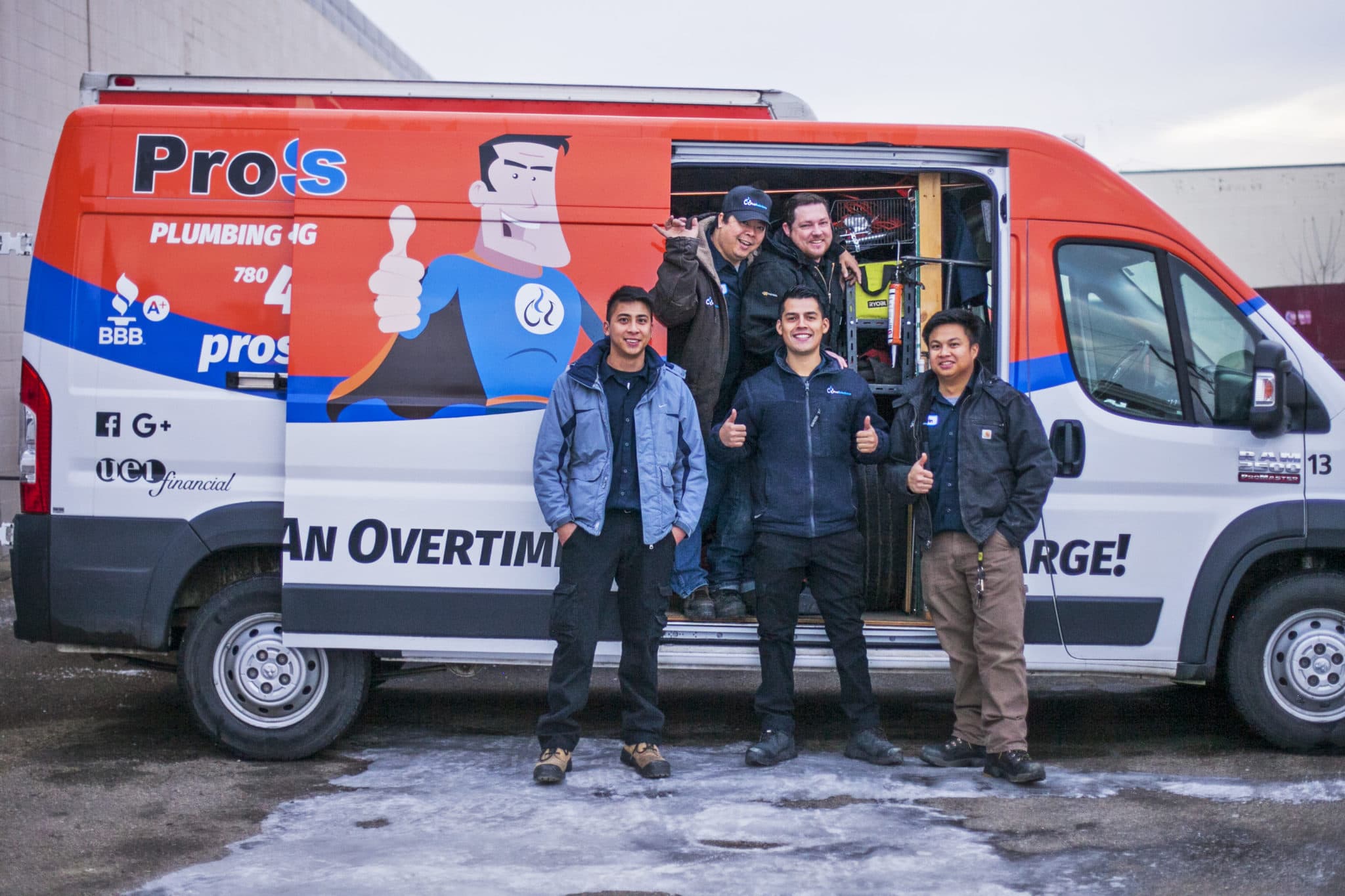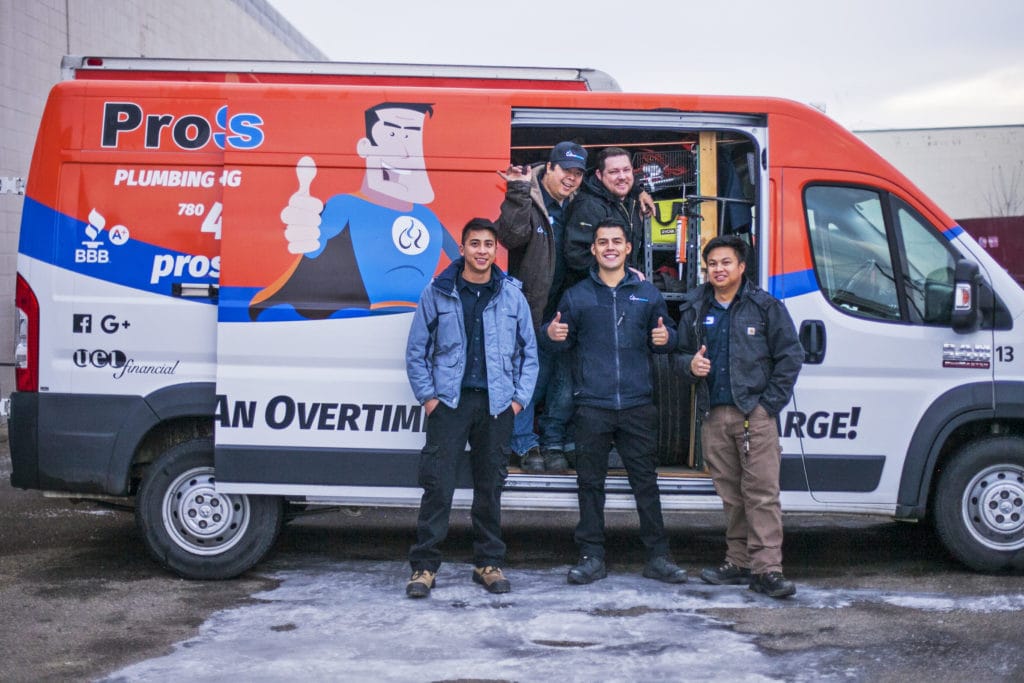 Time for a furnace tune-up? Get winter-ready with ProSolutions!
At ProSolutions Plumbing, Heating and Air Conditioning, we don't think homeowners should have to choose between home comfort and cost. That's why we offer up-front, competitive pricing.
Looking for savings? Check out our heating coupons to see what specials and promotions we're currently offering.
To save even more, learn about our Service Partner Plans. As a member of our Partner Program, you'll receive priority service and a discount of up to 15% on our heating, cooling and plumbing services.
To learn more, or to talk to a furnace specialist, visit our website or call 587-741-0070.