Looking for the perfect home comfort system? AirEase is your answer. AirEase AC, furnace and other HVAC products are built to last. Best of all, AirEase  products are efficient, effective and ideal for any home in Edmonton. 
To help you find the best AirEase system, our expert heating and air conditioning services team has put together the ultimate HVAC package. We'll cover the best AirEase AC units, furnaces and more.
Ready to get started? Here's our dream AirEase home comfort system.
Best AirEase AC
Who makes AirEase air conditioners?
Best AirEase Furnace
What is a Pro Series™ home appliance? 
How does an AC unit work with a furnace?
The Ultimate HVAC System
How does a furnace work with a heat pump?
AirEase Heat Pump
Best Smart Thermostat
AirEase AC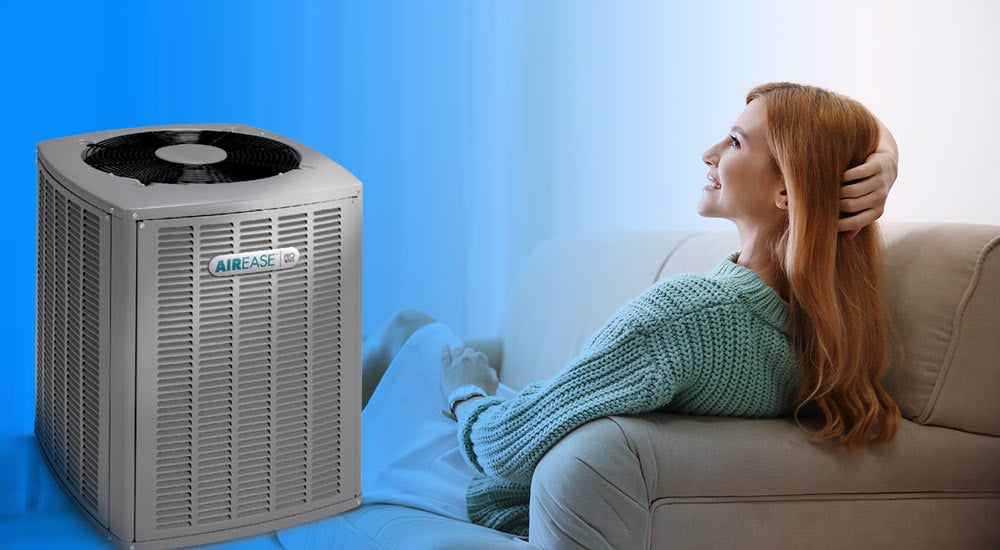 First and foremost, ultimate home comfort requires the best air conditioner on the market. The AirEase 4SCU20LX High-Efficiency Variable-Capacity Air Conditioner is just that. 
As one of the most energy-efficient air conditioning units available in Alberta, this AC is perfect for homeowners in Edmonton. The AirEase 4SCU20LX AC has an energy efficiency rating of up to 20 SEER. In addition to being eco-friendly, this air conditioner uses a variable-capacity inverter-driven scroll compressor to make small adjustments in speed for more precise temperature control.
The 4SCU20LX is also part of AirEase's Pro Series™. Therefore, this AC can be optimized to deliver personalized home comfort. As a result, it is an ideal option for your dream home comfort HVAC system.
Who makes AirEase air conditioners?
Lennox makes AirEase air conditioners. AirEase is owned by Lennox International and is part of a group of brands known as Allied Air Enterprises. This group includes other well-known HVAC brands like Ducane, Armstrong Air, Concord, etc. 
All AirEase products, including AC units and furnaces, are manufactured in the United States. In fact, AirEase AC systems are made in the same factories as Lennox. As a result, they have the same quality parts as major brands like Lennox and Trane – but without the steep price tag. 
The same is true for AC brands like RunTru, Ameristar and Ducane. These reliable HVAC manufacturers are some of the best air conditioner brands for homeowners in Edmonton.
Now that we've covered the air conditioner, let's take a look at the best AirEase furnace.
AirEase Furnace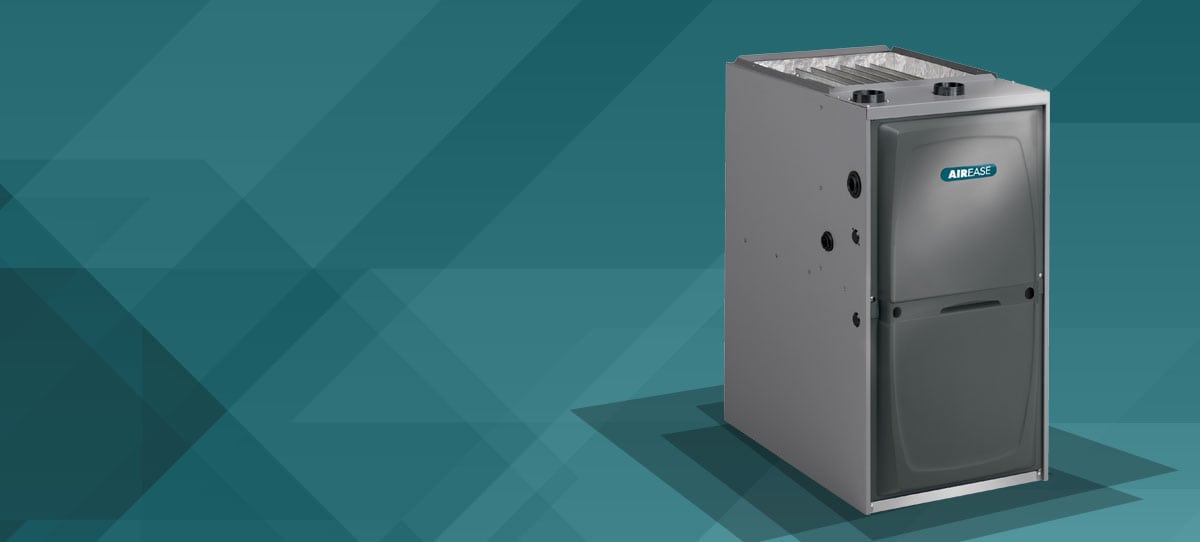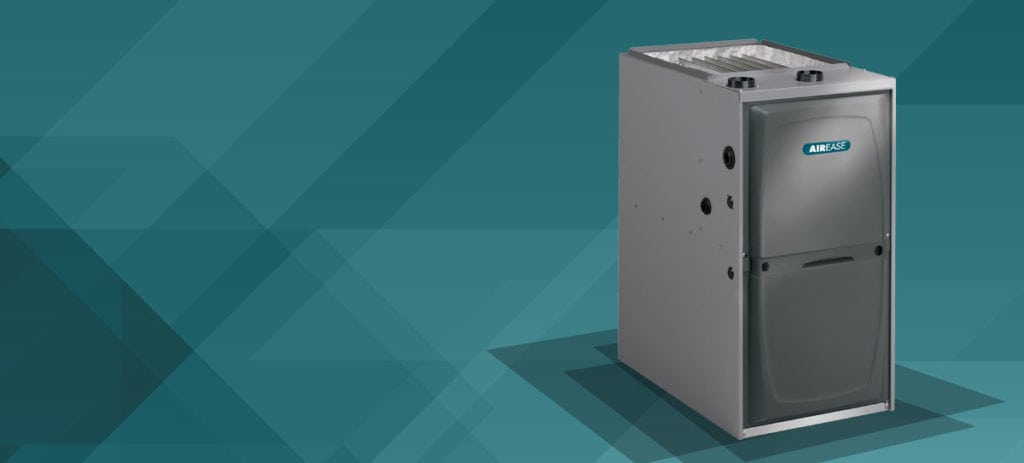 Our expert recommendation when it comes to selecting and installing a furnace to go with your AirEase AC is the AirEase A97MV High-Efficiency Modulating Furnace.
Why the AirEase A97MV? First and foremost, AirEase furnaces are reliable and efficient. In fact, this gas furnace is one of the most energy-efficient options on the market. It has a 97% efficiency rating, meaning less energy consumption and a lower utility bill.
Like the AirEase 4SCU20LX air conditioner, the AirEase A97MV furnace also uses variable speed control to optimize temperature and efficiency. The variable speed fan motor can also optimize the humidity in your home and reduce noise from operation.
Most importantly, this furnace is in the Pro Series™ line. Therefore, it will be able to communicate with your other compatible AirEase products. As a result, you'll experience more control, lower energy costs and personalized home comfort.
What is a Pro Series™ system?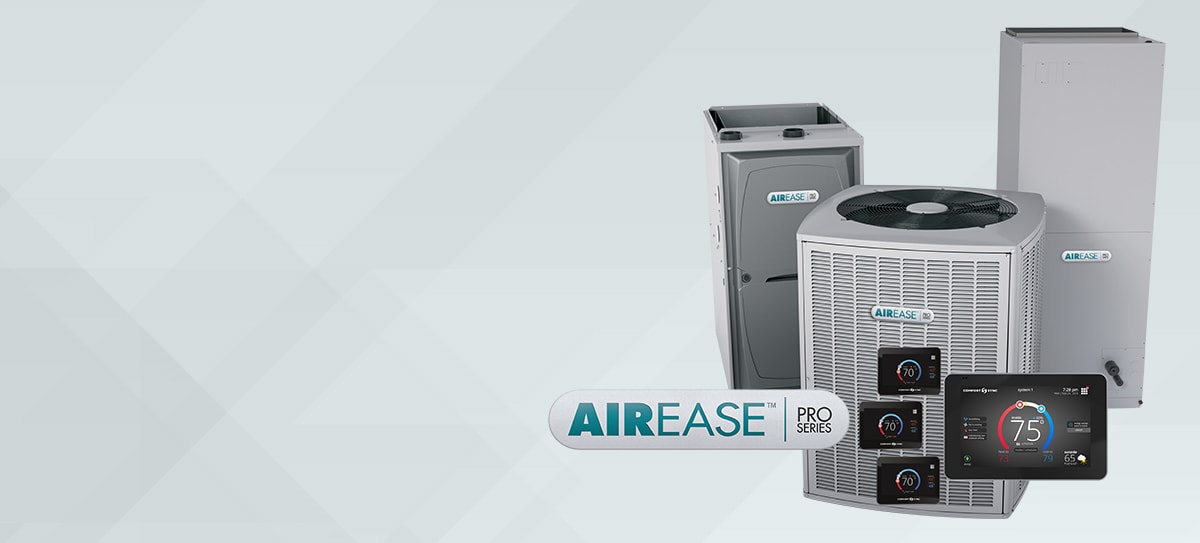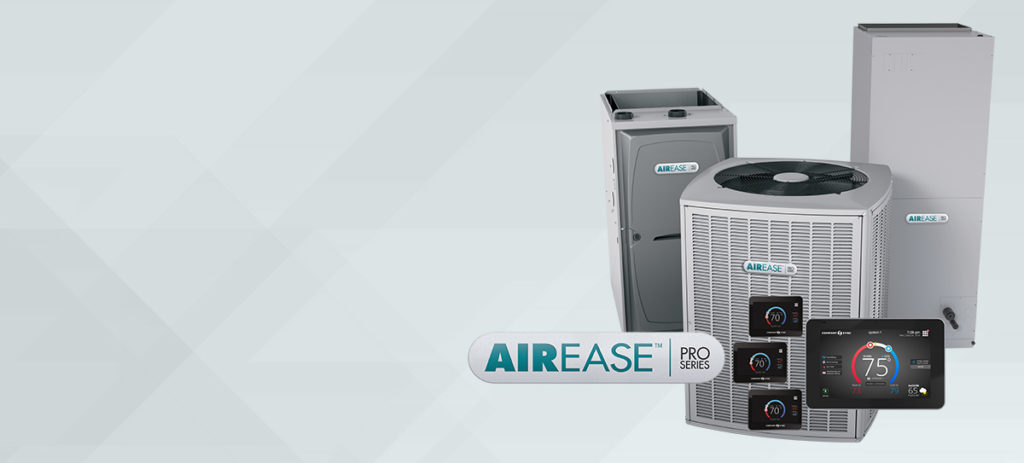 AirEase Pro Series™ products are designed to communicate with one another using smart technology. Each Pro Series™ system is built to adapt to your needs and gives you the ability to manage the climate inside your home using your smart device. 
Features include voice controls, air quality control (i.e. monitoring for pollutants), and automatic temperature changes based on whether you're home or away. These features create a highly efficient system that not only allows you to adjust and monitor temperature, humidity and air quality with ease but also enables you to control energy costs.
To ensure maximum efficiency and comfort in your home, you'll want to pair your AirEase 4SCU20LX air conditioning unit with a Pro Series™ variable speed furnace.
In addition to the added functionality provided by Pro Series™ products, your AirEase 4SCU20LX AC needs a variable speed furnace to help it function effectively and efficiently.
Here's how the two work together.
How Your AC and Furnace Work Together
To function efficiently, your air conditioner uses the blower in your furnace.
When your thermostat recognizes that it's too hot in your home, it switches your AC on. The air conditioner then circulates refrigerant through its lines. The refrigerant absorbs heat from inside your home using a coil. Now, this is where the furnace blower comes in. The blower in your furnace forces warm air across the coil's surface. This allows heat to be absorbed. The blower then forces the cool air through the ducts in your home so that it can be dispersed to various rooms. 
In other words, your AC works in conjunction with your furnace to help cool air and circulate this cooled air throughout your home. Therefore, ensuring that you choose a compatible Pro Series™ AirEase furnace will guarantee that your AC works efficiently and effectively.
The Ultimate AirEase HVAC System
Now that we've covered the two most common home comfort appliances, let's take a look at how you can take your Edmonton home to the next level.
In addition to installing an AC and furnace, you may also want to consider an AirEase heat pump. Pairing your AirEase furnace with a heat pump will result in a "dual-fuel system". The outcome – optimum performance and efficiency. Better yet, using the two in conjunction can significantly decrease your heating bill!
Here's how.
How Your Furnace and Heat Pump Work in Conjunction
First thing's first, you might be wondering – what does a heat pump do?
Well, a heat pump helps to both heat and cool your home.
How does a heat pump work?
When it's cold out, the heat pump pulls hot air from the air outside and brings it into your home. When it's hot out, the heat pump pulls hot air from inside your home and forces it outside.
A heat pump does all this using only electricity, making it a very energy-efficient appliance.
When used in conjunction with a furnace, a heat pump will significantly improve your home's energy efficiency. This is because the two will work in tandem – when the temperature outside is mild (i.e. above freezing), the heat pump will work to heat your home. Then, when the temperature gets too cold (i.e. below freezing) and there isn't enough heat in the outside air, your furnace will kick in and help provide heat. Together, they make an effective and efficient team.
Now for the most important part – which heat pump will work best with your variable speed Pro Series™ AirEase AC and gas furnace?
AirEase Heat Pump
The best heat pump to pair with your AirEase air conditioner and furnace is the variable speed 4SHP20LX. This high-efficiency variable-capacity heat pump is also a Pro Series™ product. Therefore, it will be able to communicate with your other home appliances. This heat pump is also quiet and has a SEER rating of up to 20. Like the AC and furnace suggested above, this product uses variable speeds for precise temperature control and efficiency.
Now that we've added a heat pump to maximize your home's efficiency, let's take a look at how all three AirEase products can be combined for ultimate home comfort. The key – a Comfort Sync® A3 Thermostat.
Comfort Sync® A3 Thermostat
The Comfort Sync® A3 Thermostat, when connected to your Pro Series™ AirEase AC, furnace and heat pump, will allow you to control your appliances remotely and set automatic adjustments. This smart technology will monitor temperature, air quality and the performance of each unit. Not only will you be in complete control of the temperature, humidity and air quality inside your home, but you'll also be able to effectively manage your utility bill – all from your smartphone or tablet.
Want to control the temperature in each room? The Comfort Sync® A3 Thermostat can do that too! Using multiple thermostats, you can create different zones in your home, each with its own temperature and comfort level. You'll be able to control the temperature separately in each area, meaning you can maximize energy savings by adjusting the temperature in areas you're not using.
Repair and maintenance alerts can also be sent directly to your local Edmonton heating, plumbing and air conditioning company. If your smart thermostat sends alerts to ProlSolutions PHAC, you'll never have to worry about issues with your home appliances again! As soon as we get the alert, we'll schedule a time to come over and service or repair your AC, furnace, heat pump or other home appliance.
Installing an AirEase Home Comfort System with ProSolutions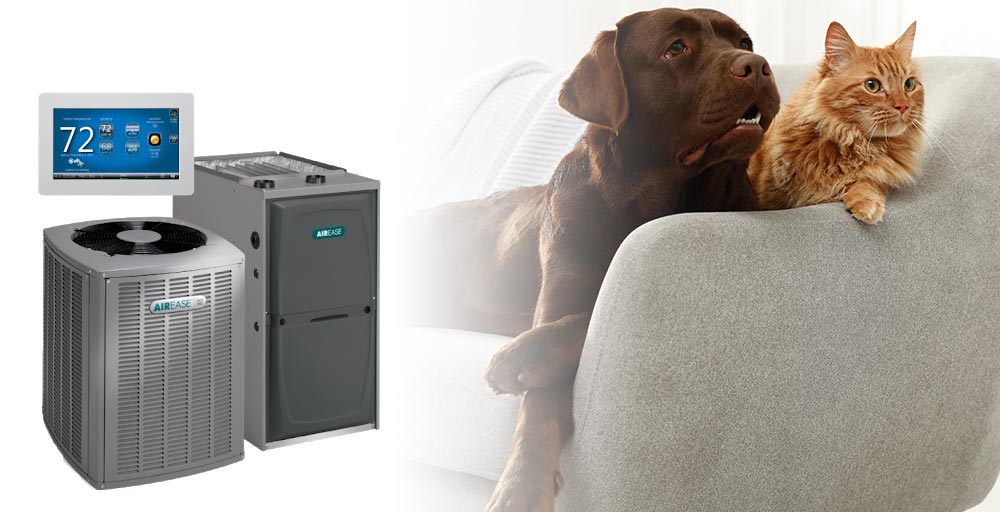 Ready to install your dream AirEase home comfort HVAC system? ProSolutions PHAC can help! 
From purchasing your new system to installing the AC, furnace and heat pump, we can help you through the entire process. Most importantly, our local plumbing, heating and air conditioning technicians know how to perfectly calibrate your new system for the climate in Edmonton. As a result, your entire system will work effectively and efficiently. Above all, hiring a professional heating and air conditioning company in Edmonton, like ProSolutions, to help you select and install your dream home comfort system will result in energy cost savings and an overall increase in the lifetime of your home appliances.
Contact ProSolutions today for a quote on the ultimate AirEase home comfort HVAC system.