Are you considering upgrading your home to make it more energy efficient? Now, with Edmonton's new homeowner upgrade program – the Home Energy Retrofit Accelerator (HERA) – you can receive a furnace rebate and other rebates for making energy efficiency upgrades.
Residential homes account for nearly 20% of Edmonton's greenhouse gas emissions. Therefore, to help address climate change, the City of Edmonton has introduced the Home Energy Retrofit Accelerator program.
Want to learn more about how you can save?
Our guide to the Home Energy Retrofit Accelerator will provide you with everything you need to know about the program so you can decide if it's right for you.
How to triple your rebate
What is the Home Energy Retrofit Accelerator (HERA) program?
Who is eligible for HERA?
How does the Home Energy Retrofit Accelerator work?
Recommended home energy advisors
Rebates for water heating upgrades
Recommended water heating upgrades
Rebates for home heating upgrades
Recommended home heating upgrades
How to receive a maximum rebate
Triple Your Rebate with ProSolutions PHAC
Want to put even more money back in your pocket? Before diving into the details of the Home Energy Retrofit Accelerator (HERA), here's how you can triple your HERA furnace rebate.
At ProSolutions, we're serious about savings – so you can be sure you're getting the best deal in Edmonton. Right now, multiply your savings when you upgrade your furnace with ProSolutions PHAC Inc.
The Details: Upgrade to a high-efficiency furnace and get 3x the city rebate! That's $750 in savings. But only while supplies last.
Not in Edmonton? Although no home or furnace rebates are offered, ProSolutions is happy to help you save. Our team will provide you with a quote on an efficient home comfort package so you can save on energy costs. And, when you work with ProSolutions PHAC, you can rest assured you'll be getting great service and an exceptional product that will last for years to come.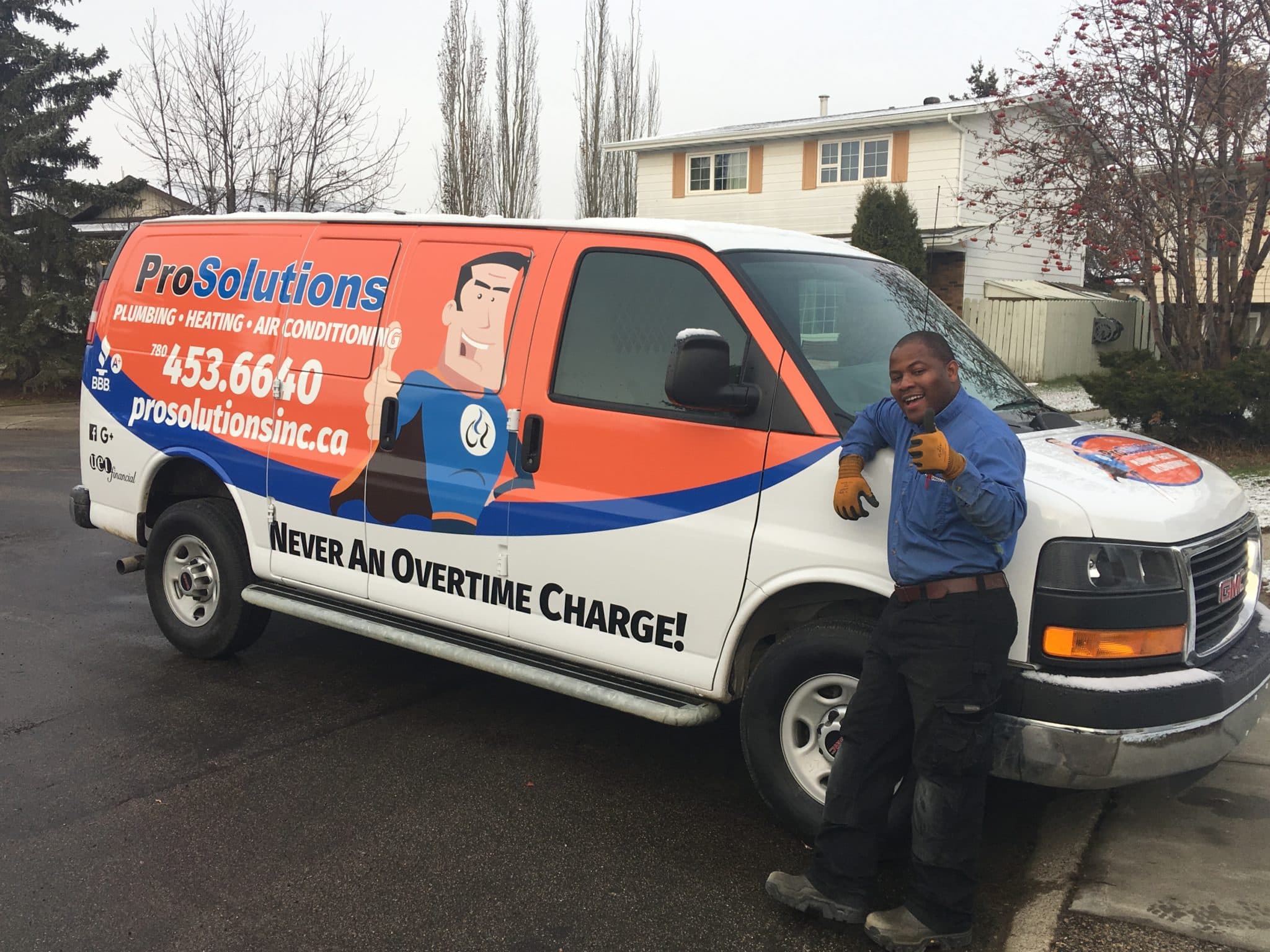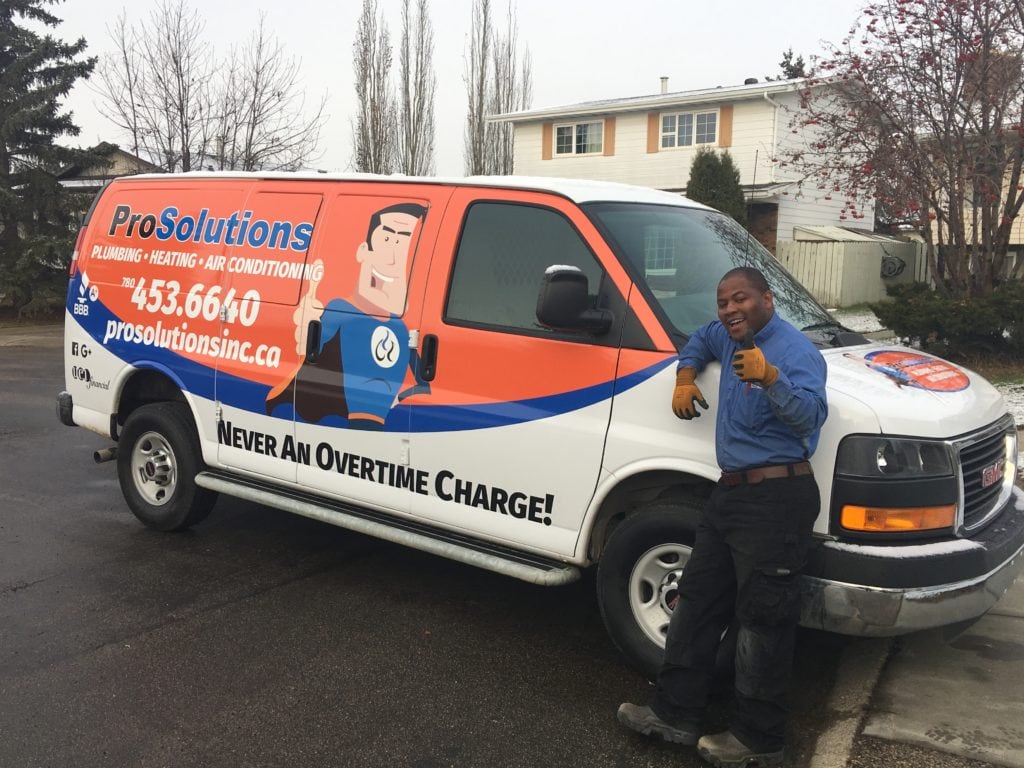 Home Energy Retrofit Accelerator (HERA)
Edmonton's new Home Energy Retrofit Accelerator (HERA) is an incentive program. It was developed to encourage Edmonton homeowners to make energy-efficient upgrades to their homes.
The program shows homeowners their current energy consumption and greenhouse gas emissions. It also provides home improvement recommendations that will reduce energy consumption. When qualified upgrades are made, homeowners can benefit from rebates, including a furnace rebate, as well as a reduced energy bill.
Under this program, the City of Edmonton is offering rebates for the following high-efficiency products and services:
EnerGuide evaluations
Furnaces
Heat pumps
Insulation
Air sealing
Hot water heaters
Windows
Renovating to a Net Zero home, and more
Bonus rebates are also available for multiple upgrades.
Currently, the program is only a pilot program and is slated for a three-year period.
HERA Eligibility
If you are a homeowner and your home is located within Edmonton city limits, you are eligible to participate in the Home Energy Retrofit Accelerator program.
The following housing types are eligible:
Detached
Semi-detached
Townhomes
Permanent mobile homes (year-round occupancy required)
Existing suites within these home types (excluding mobile homes)
The program is targeted at existing homes. However, newly constructed homes are eligible for certain rebates.
How the Home Energy Retrofit Accelerator Program Works
There are several steps that you'll need to take before beginning home improvements.
Before hiring a contractor or an Edmonton plumbing, heating and air conditioning company, be sure to complete these steps:
1. Have an NRCan registered energy advisor complete a version 15 (v15) EnerGuide home energy evaluation
This evaluation will show you how you can make your home more energy-efficient. Upon completion, you will receive a report detailing:
Upgrade and renovation recommendations
A label with an energy rating for your home
Once your home evaluation is complete, you can apply to receive a rebate of $350.
Did you complete a home energy evaluation before the introduction of the Home Energy Retrofit Accelerator Program? No problem. You're still eligible for home upgrade rebates.
2. Enroll in the program
Once your home has been evaluated, you can register for the program.
Enroll your home online using the EnerGuide label provided from your home energy evaluation. At the same time you register, you can apply for your EnerGuide evaluation rebate.
To enroll, visit: HERA Homeowner Enrollment
After successfully enrolling, you will have 18 months to complete your upgrades and apply for rebates.
3. Complete your home upgrades
After completing a home energy evaluation and enrolling in the HERA program, you can proceed with your home upgrades and improvements.
When hiring a contractor or heating and plumbing specialist to help you complete your energy-efficient upgrades, be sure they are familiar with the program. A professional plumbing and heating company in Edmonton should be able to provide:
Recommendations for eligible products that will ensure you receive the maximum rebate
Documentation required to receive your rebate
Keep in mind, if you complete three home upgrades you may be eligible to receive a 20% bonus rebate.
4. Register for your rebate
To apply for your rebate, you'll need to complete a rebate application form.
The form can be found here – HERA Rebate Form
Make sure you have the following on hand to complete your application:
EnerGuide file number
Upgrade documentation
5. Complete a post-retrofit home energy evaluation
Finally, you'll want to contact your registered energy advisor to schedule another home energy evaluation.
Upon completion, this follow-up evaluation will be used to update your EnerGuide label. At this point, you will also be able to apply for another rebate.
After your post-retrofit EnerGuide evaluation, you can apply to receive a rebate of $250.
Local Auditors Recommended by ProSolutions
Before beginning any home improvements, you'll need to find and hire a local energy auditor to conduct your EnerGuide home energy evaluation.
Here are our recommendations for the best NRCan registered energy advisors in Edmonton:
Enervision
Acacia Engineering Ltd.
3D Energy Limited
Rebates for Water Heating Upgrades
The following chart shows water heating products and services that are eligible for the Home Energy Retrofit Accelerator rebate.
Source: City of Edmonton's Change for Climate
ProSolutions Recommendations for Water Heating Upgrades
For the most energy-efficient solution, ProSolutions PHAC recommends a tankless water heater and drain water heat recovery (DWHR) with copper drain coils.
Why a tankless water heater?
An Energy Star gas hot water heater that offers over 80% efficiency is extremely expensive. A rebate of $110 for this type of appliance is not significant enough to offset this cost. Therefore, a tankless water heater is your best bet.
Home Heating and Furnace Rebates
The following chart outlines eligible home heating upgrades.
Source: Change for Climate
ProSolutions Recommendations for Home Heating Upgrades
When it comes to eligible upgrades for heating your home, ProSolutions recommends the following:
Energy-efficient furnace and Energy Star Smart Thermostat with GeoFencing e.g. Google NEST, EcoBee
Residential heat recovery ventilation (HRV) unit
To qualify for a furnace rebate, you will be required to have a furnace with 97% gas efficiency or higher. These types of furnaces are top-of-the-line appliances (as most common furnaces provide around 96% efficiency) that come with a high price tag.
To fulfill this requirement, ProSolutions suggests the following brands and models:
TRANE

Models: S9V2-VS 2-stage, XC95m Modulating
Goodman (this is recommended as a last resort)

Models: GMVM97 Modulating
Please Note: furnace rebates for high-efficiency ENERGY STAR furnaces are only available to homeowners who have already completed two other energy efficiency upgrades (not including EnerGuide evaluations).
How to Receive a Maximum Rebate
ProSolutions offers various products and services that will ensure you receive a maximum rebate. These include:
Approved furnaces
High-efficiency tankless water heaters
80%+ efficiency water heaters
NEST style thermostats
HRV units
DWHR with copper drain coils.
ProSolutions PHAC Can Help with HERA Requirements
Have you completed your home energy evaluation? Are you ready to move forward with making energy-efficient improvements to your home?
ProSolutions can help.
Our team is familiar with Edmonton's Home Energy Retrofit Accelerator program and is dedicated to helping you implement energy-efficient plumbing and heating solutions.
We can help you identify the perfect furnace or hot water heater. We'll also ensure it's installed properly to maximize its energy-efficiency.