Are you an Edmonton homeowner hoping to buy a new AC or furnace this year? As a result of the COVID-19 pandemic, there is currently a shortage of raw materials used for the production and installation of HVAC systems. This material supply issue has resulted in an HVAC shortage, including a furnace and AC shortage.
What does this mean for homeowners in Alberta?
In addition to difficulty finding your ideal AC or furnace, price increases are just around the corner.
Here's what you need to know about this HVAC shortage and how you can prepare.
What HVAC materials are in short supply?
Will this impact AC and furnace prices?
Should I buy an AC now?
Can I make monthly payments on an air conditioner?
Ideas for financing your HVAC system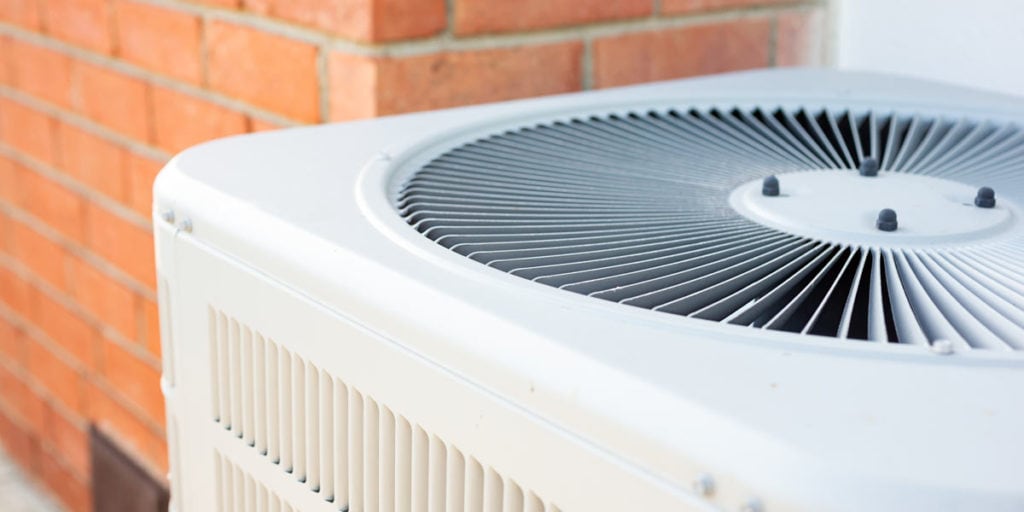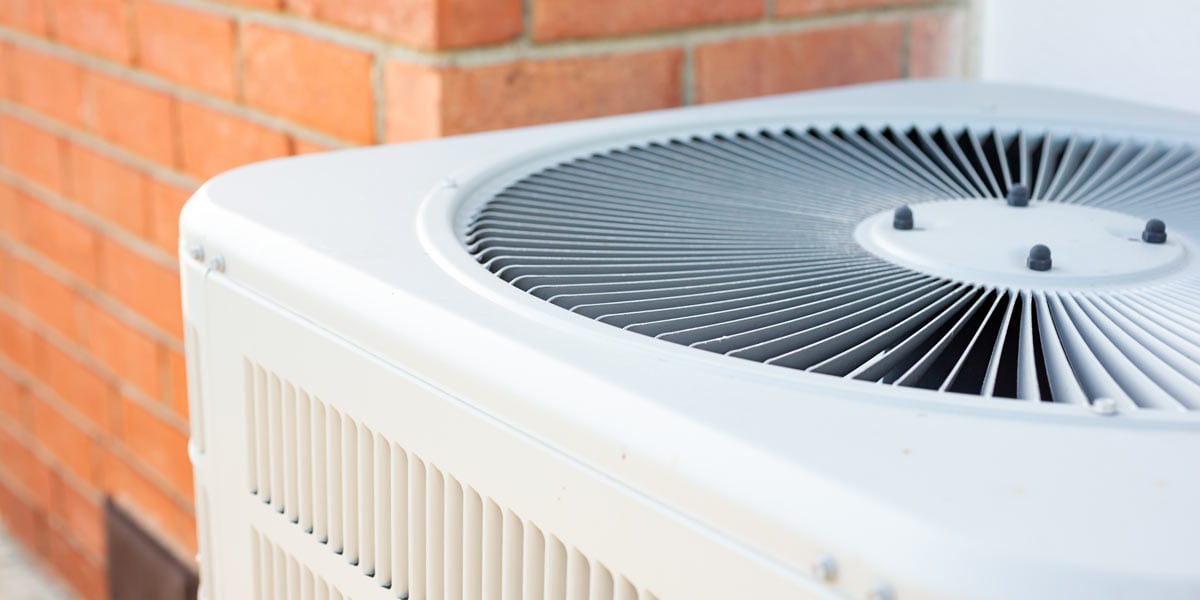 HVAC Material Shortages and Increased Costs
As mentioned, many HVAC materials are currently in short supply in Alberta and around the world. This has resulted in an AC shortage and will negatively impact the availability of furnaces in the coming fall and winter.
But, what HVAC material shortages are causing these issues?
Copper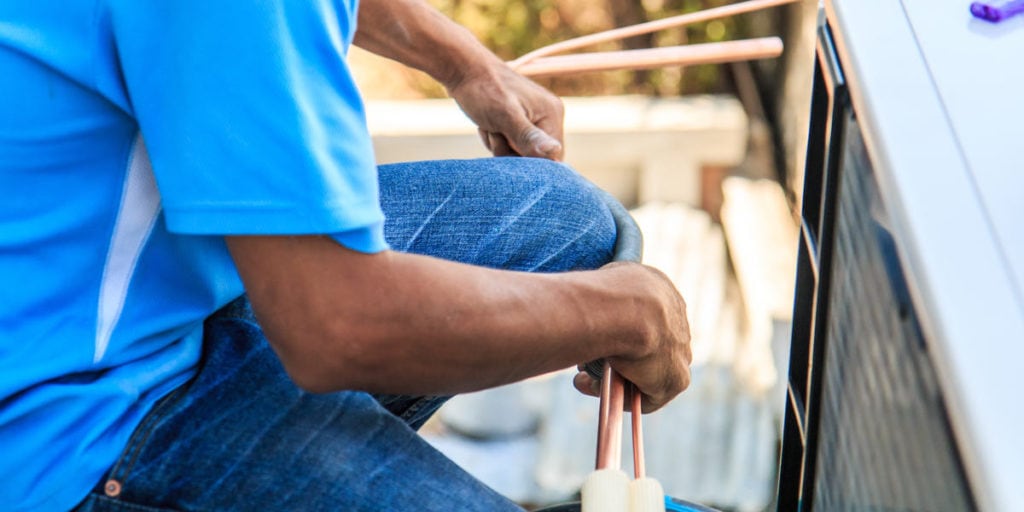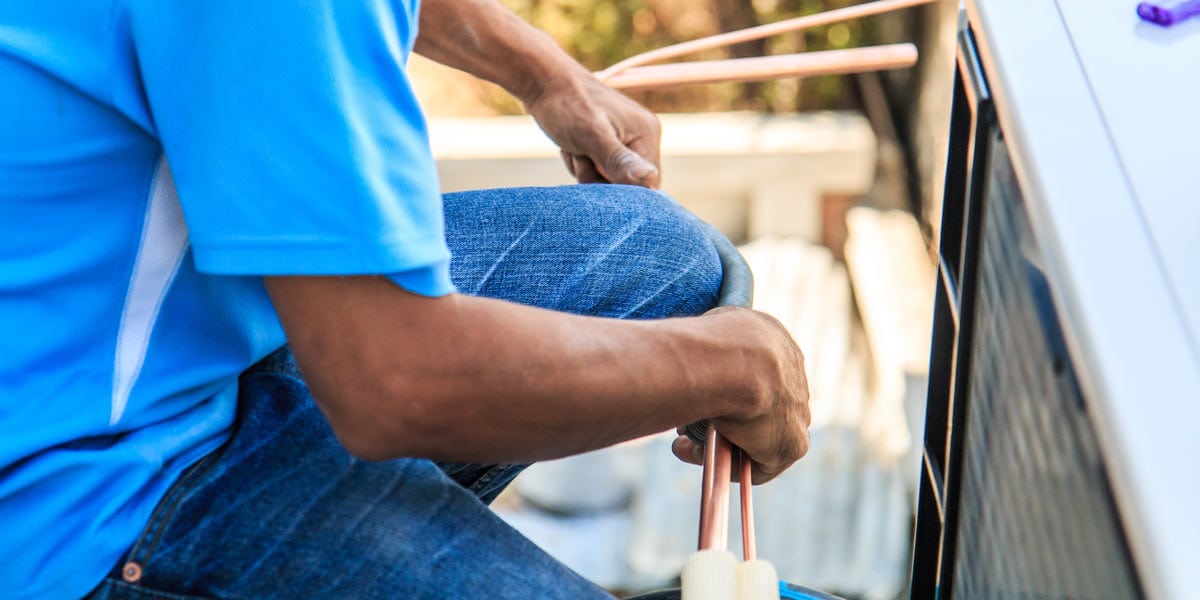 A copper shortage has significantly impacted the HVAC industry. Why?
Copper supply and price levels play a major role in the manufacturing and installation of HVAC systems. This is because copper is used to produce many parts that make up an HVAC system.
For example, copper tubes are used in the manufacturing of AC condenser and evaporator coils. Copper is also used to make the lines for AC installation, as well as the wiring needed for power.
As you probably know, when a material is in short supply its price increases drastically.
Therefore, HVAC manufacturers are facing increased costs due to the extensive use of copper in AC and furnace components. These increased costs are passed along to consumers, resulting in higher prices across the board. Many popular manufacturers, like Trane, have recently announced price increases.
Keep in mind, manufacturers are moving away from copper to aluminum AC parts. This may be a helpful alternative, as copper prices continue to soar.
Stainless Steel
Stainless steel is also used frequently in HVAC manufacturing. For example, this material is used to make the primary and secondary heat exchangers in a furnace.
As a result, stainless steel shortages have increased manufacturing prices and, therefore, the price consumers pay for HVAC systems. This has also impacted furnace supply, resulting in a furnace shortage in Edmonton.
AC Gas
AC gas is another element that is influencing the HVAC shortage. R410A gas, in particular, is in short supply.
R410A gas is a hydro-fluorocarbon (HFC). It is used as a refrigerant in many new air conditioning units.
This gas shortage means fewer air conditioning systems can be manufactured, resulting in an AC shortage in Alberta.
The cost of R410A gas has also increased as a result. This, in addition to the increased costs of nitrogen and acetylene in the US (which are used in the AC install process), is contributing to rising manufacturing costs.
Fuel and Transportation Costs
Fuel and transportation costs also continue to rise. As many popular air conditioning units and furnaces are manufactured in the United States, this means significantly higher costs to import and deliver.
General Manufacturing Costs
General manufacturing costs have increased as well. This increase in equipment, labour and other associated expenses affects the manufacturer and the price of ACs and furnaces down the supply chain.
Impact of the HVAC Shortage on AC and Furnace Prices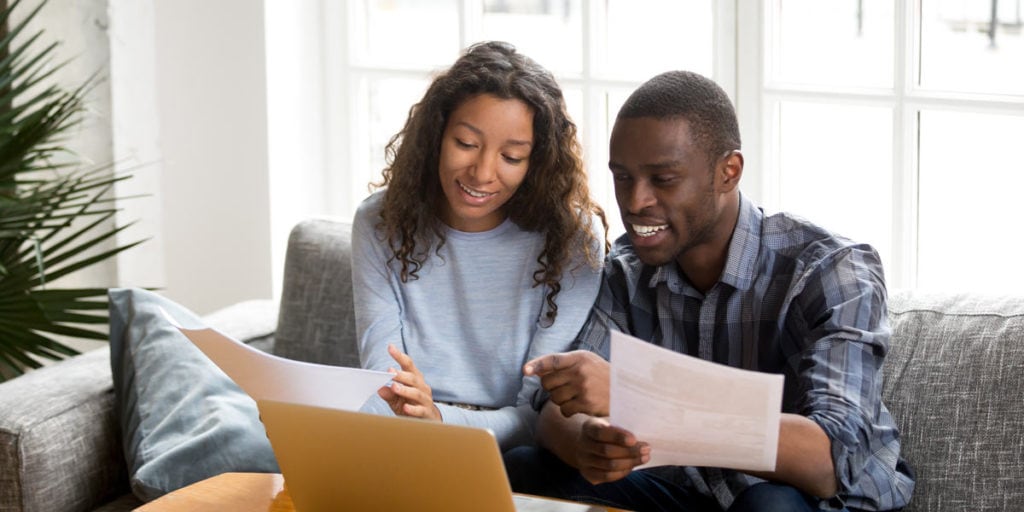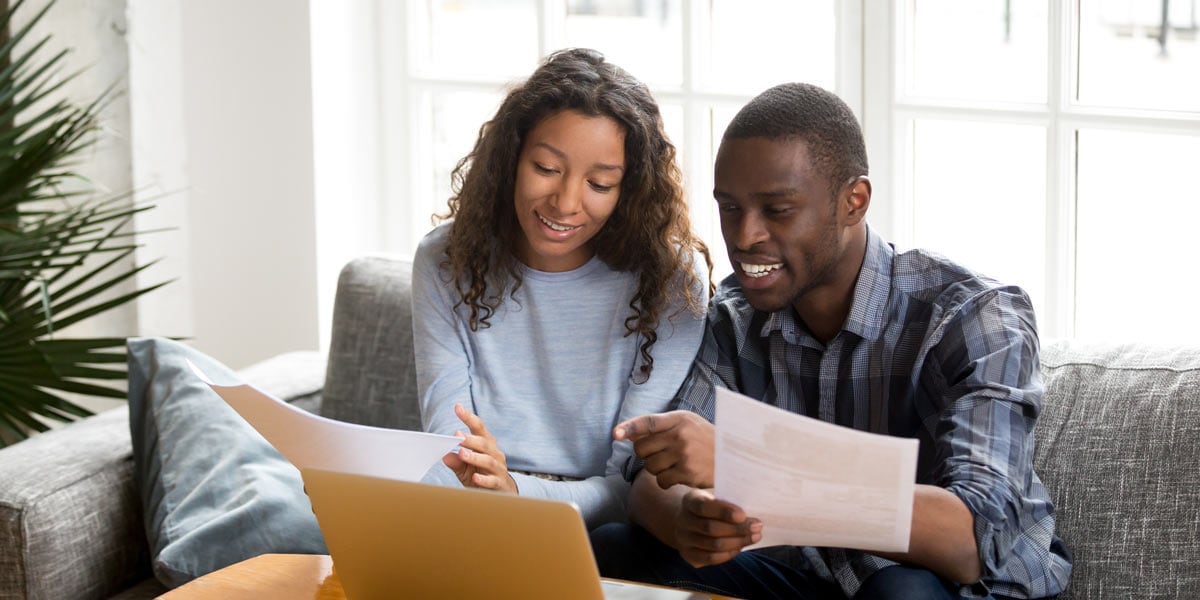 How have raw material shortages and an increase in manufacturing costs impacted the price of air conditioners, furnaces, and other HVAC systems?
Overall, prices have increased by up to two times when compared to last year. For copper wiring alone, this shortage has resulted in $100 – $300 in added costs. An AC that was $2800 – $3000 to buy and install last year, is now approximately $4000! The cost to buy and install a new furnace has also increased similarly.
Although the price of many components has increased, others remain unchanged.
For instance, the labour rates charged by many air conditioning contractors in Edmonton remain the same. The HVAC experts at ProSolutions are still charging the same price for labour as last year – for now.
Why just for now?
High inflation rates will lead to increased employee costs. Therefore, as a result of inflation, labour and installation costs will rise shortly.
As a result, now is the time to buy and install a new AC or furnace! Here's why.
How to Beat this AC Shortage – Why Now is the Time to Buy
Why are AC professionals recommending that homeowners in Alberta buy and install air conditioners and furnaces now?
The truth is – the cost for raw materials will go down and this HVAC shortage will end – eventually. However, pricing will never return to what it once was. This is because increases in labour costs will have the most significant impact on AC pricing and installation. Buying and installing a new HVAC system now will help you avoid these high labour expenses.
In addition to buying and installing a new HVAC system now, we recommend that you make furnace and AC repair and maintenance a top priority. This will also help you avoid the increased labour costs expected in the short term.
Want to get ahead of this AC shortage but don't have the cash for a new HVAC system?
By utilizing financing options, you can purchase and install your new home comfort system now and pay later over the long term!
Here are some viable options to consider.
HVAC Financing Options from ProSolutions PHAC
At ProSolutions, there are various HVAC financing options available to homeowners in Edmonton.
This includes long-term financing with an interest rate of just 5.95% APR. For purchases that are less than $10,000, homeowners can take advantage of a 15 year (180 months) term. For purchases over $10,000, a 20-year term is available.
Additional advantages of financing your purchase through ProSolutions include:
No penalties for early payments
Ability to borrow against your credit not your home
No liens or other stipulations that put you at risk of losing your home
These financing options mean you and your family can be comfortable in your home this summer without being limited by cash on hand. Why should an HVAC shortage stand in the way of your comfort!
For Edmonton homeowners who don't require long-term financing, ProSolutions also offers short-term deferrals. Make no payments and pay no interest for three, six or twelve months.
This makes a new AC or furnace a no-brainer!
Ways to Pay for Your AC or Furnace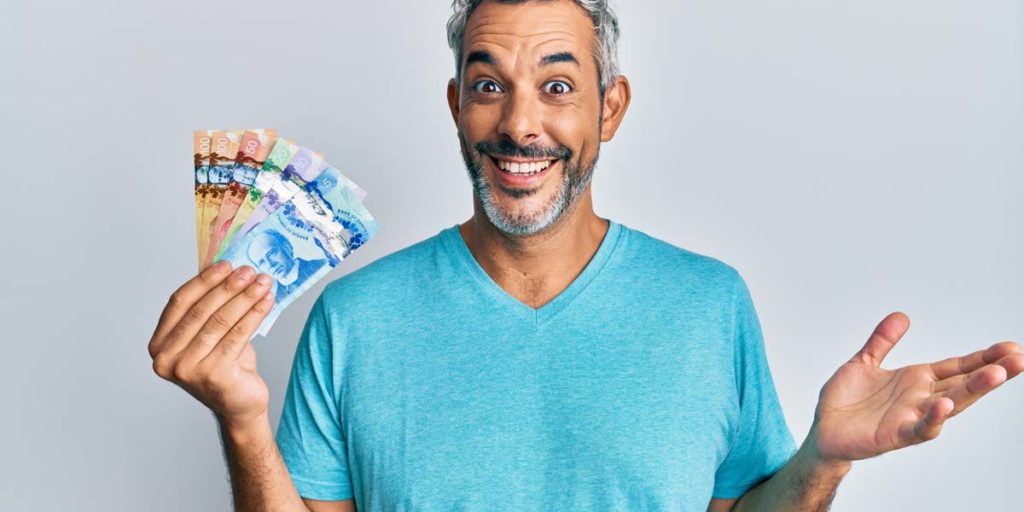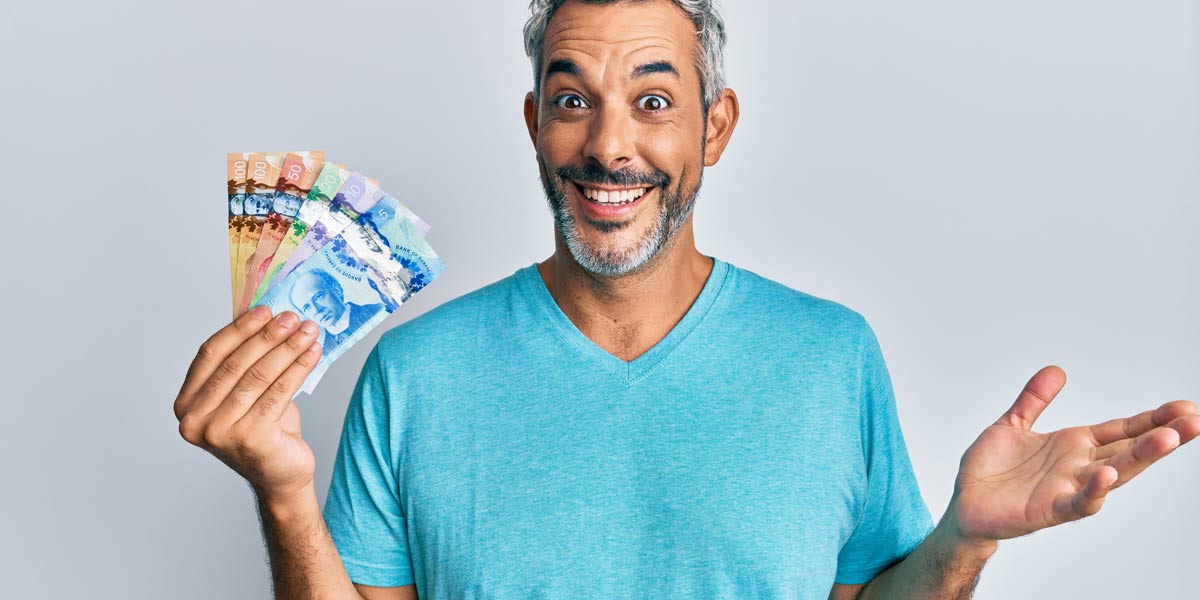 Looking for creative ways to finance your new HVAC system during this AC shortage?
There are many ways to get the home comfort system of your dreams. The fastest and easiest? We have some ideas…
A rich family member entrusts you with their wealth
Winning the lottery
Entering the Taste of Edmonton 50/50 Raffle for 50k!
We may not be able to help you get adopted by a rich uncle but we can point you to the upcoming Taste of Edmonton 50/50 Raffle. With a prize of up to $50,000, you could have any HVAC system your heart desires.
Check it out for your chance to win big!
Ready for a New AC or Furnace?
If you're ready to commit before inflation takes its toll, give the furnace and AC experts at ProSolutions a call!
Our dedicated team of HVAC professionals will help you with how to choose the right AC and home comfort system. We'll also provide you with an upfront quote before we get started.
Even amid an HVAC shortage, our team will do their best to get you your AC or furnace of choice.
Need help with financing? We can do that too!
Talk to you soon.